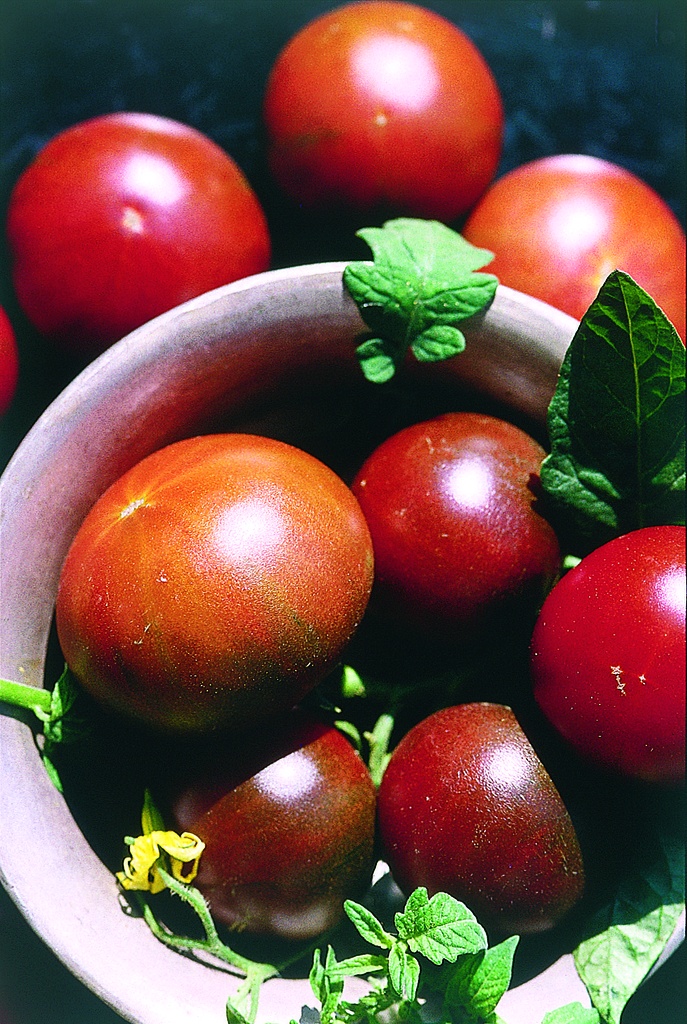 Big portions
Black Crimean
Solanum lycopersicum
This unique and unpredictable variety is good for gardeners who love fresh flavour. Almost stubbornly, it will not ship to the supermarket or handle storage—you have to grow it to taste the rich flavour. The plant grows strong with an abundance of dark-red to blackish fruits of incredible richness.
---
Quantity

Portion

or

1 g

Family

nightshade family

Thousand-seeds weight (TKW)

2.29 grams

Seeds per gram

436.7
Sow in early March to mid-April into seedling trays in a warm place (24º C). Transfer to larger pots or in mid-May, directly into the field at a distance of 60 ✕ 80 cm. Break off only the bottom side shoots and tie up to a stake loosely. Tip for mixed culture: Basil and parsley intercrop beautifully.
1

2

3

4

5

6

7

8

9

10

11

12

Sow

Plant

Harvest/Bloom

Sowing quantity

2

g/Are