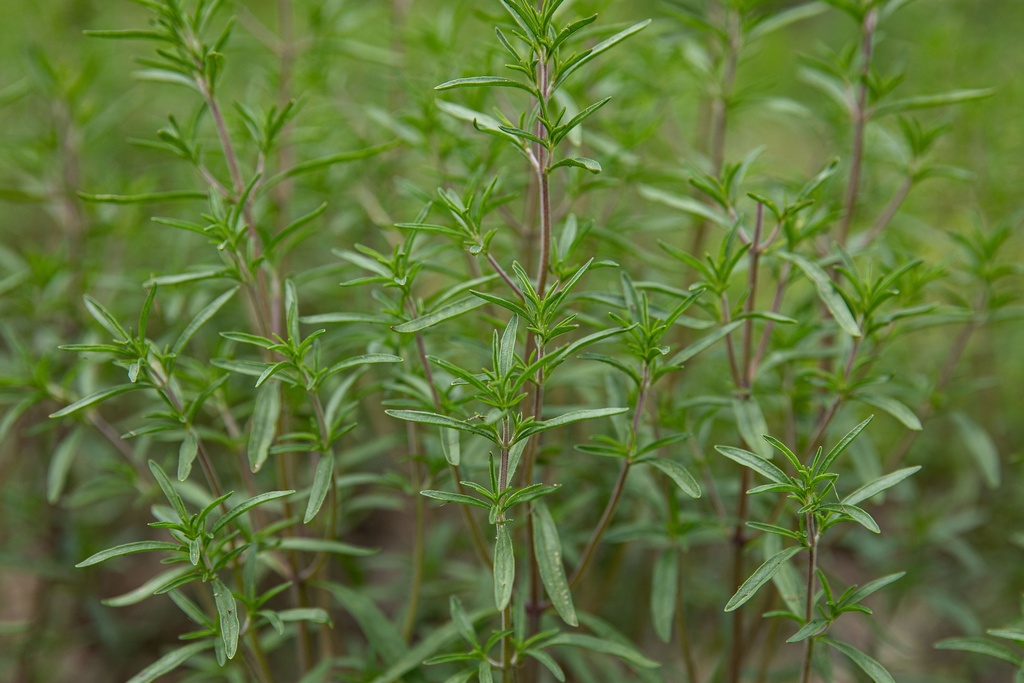 Big portions
Savory (annual)
Satureja hortensis
This robust and vigorously growing savory make a great spice for beans, peas, and tomato dishes. It can easily be dried and used all year long.
---
Quantity

Portion

(

42400

) or

1 g

(

42401

)

Family

mint family

Seed need (g/Are)

70-90g

Thousand-seeds weight (TKW)

5.5 grams

Seeds per gram

2222.3
Sow in late March into the open field or, alternatively, into trays. Later, thin to 20 cm between seedlings or plant transplants at 20 ✕ 20 cm. Ideally, intercrop with beans. Harvest the young shoots.
1

2

3

4

5

6

7

8

9

10

11

12

Sow

Plant

Harvest/Bloom

Sowing quantity

70

-

90

g/Are
Suited for balcony gardening