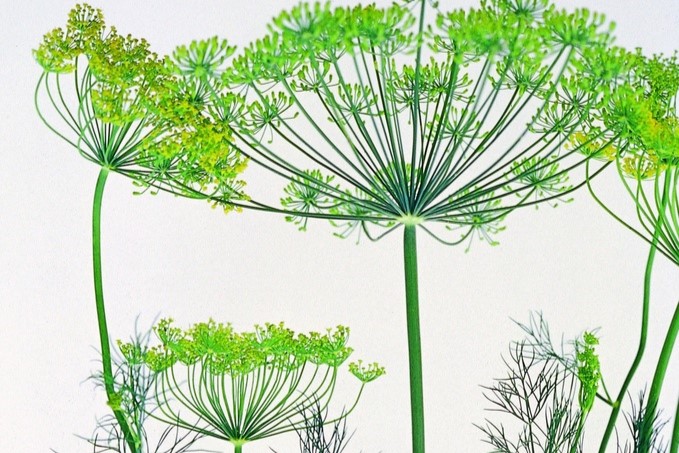 Dill (annual)
Anethum graveolens var. hortorum
This aromatic, healthy, and productive dill reaches a height of 100 cm. It is ideal with fish, potatoes, cucumber salads, and your other favourite recipes.
---
Quantity

Portion

or

25 g

Family

umbellifier family

Thousand-seeds weight (TKW)

1.75333333333333 grams

Seeds per gram

570.4
Sow from March and April to June in the field. It intercrops well with carrots, onions or cucumbers. Harvest fresh leaves continuously. Pull up the whole plant just before it flowers to dry as an herb. If left in the field, dill often sows itself again and gives a volunteer crop.
1

2

3

4

5

6

7

8

9

10

11

12

Sow

Harvest/Bloom

Sowing quantity

200

g/Are
Suited for balcony gardening