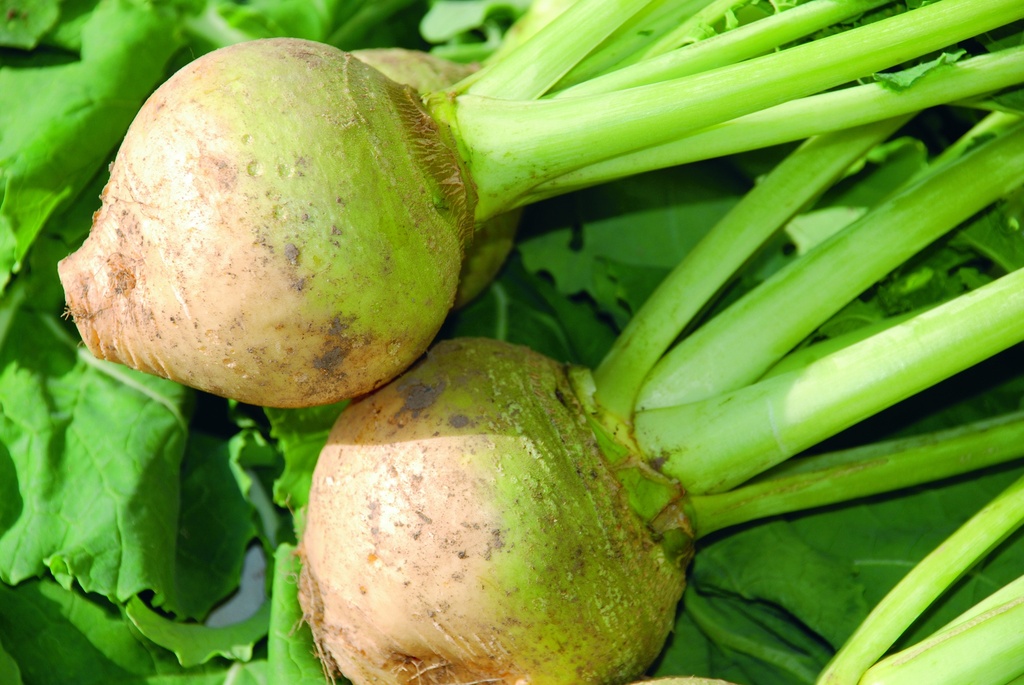 Yellow rutabaga
Brassica napus var. napobrassica
Yellow rutabaga is a very versatile and low-maintenance root vegetable. It holds up well in storage and gives a pleasant addition to meals. Its yellow flesh brightens up vegetable plates all winter long.
---
Quantity

Portion

or

25 g

Family

crucifer, cabbage family

Thousand-seeds weight (TKW)

4.08 grams

Seeds per gram

245.1
Sow in mid-June to early August in rows 30 cm apart. Later, thin out rows to 10–12 cm between plants.
1

2

3

4

5

6

7

8

9

10

11

12

Sow

Harvest/Bloom

Sowing quantity

30

g/Are