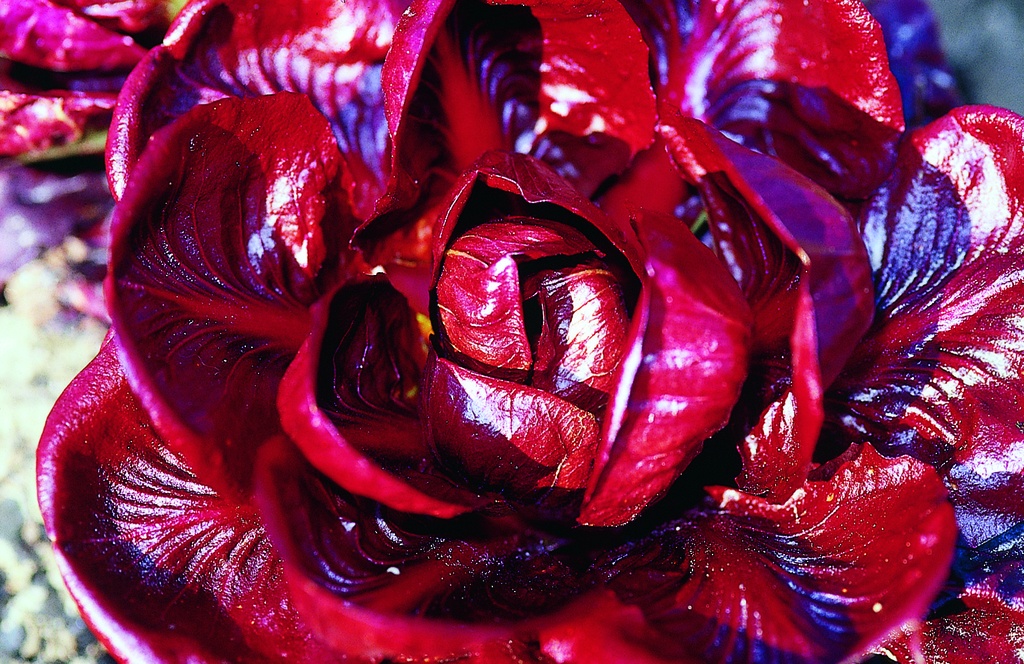 Verona
Cichorium intybus var. foliosum
Red chicory (Cicorino rosso) is a popular salad vegetable in Italy. The purplish rosettes can be harvested from the end of February to make a magnificent, slightly bitter salad. The roots can also be mixed in if they are finely chopped. This versatile and healthy plant gives your guests a taste of Italian gardens.
---
Quantity

Portion

or

100 g

or

10 g

Family

composite plants, daisy family

Seed need (g/Are)

30-40g

Thousand-seeds weight (TKW)

1.42 grams

Seeds per gram

635.8
Sow in late June to early August. Space 25 cm apart and, come September, thin to 10 cm between plants. By the fall, leaves can reach 20–30 cm long. In winter, the redish-purple rosettes form and are cut from the end of February and onwards.
1

2

3

4

5

6

7

8

9

10

11

12

Sow

Harvest/Bloom

Sowing quantity

30

-

40

g/Are
Suited for balcony gardening