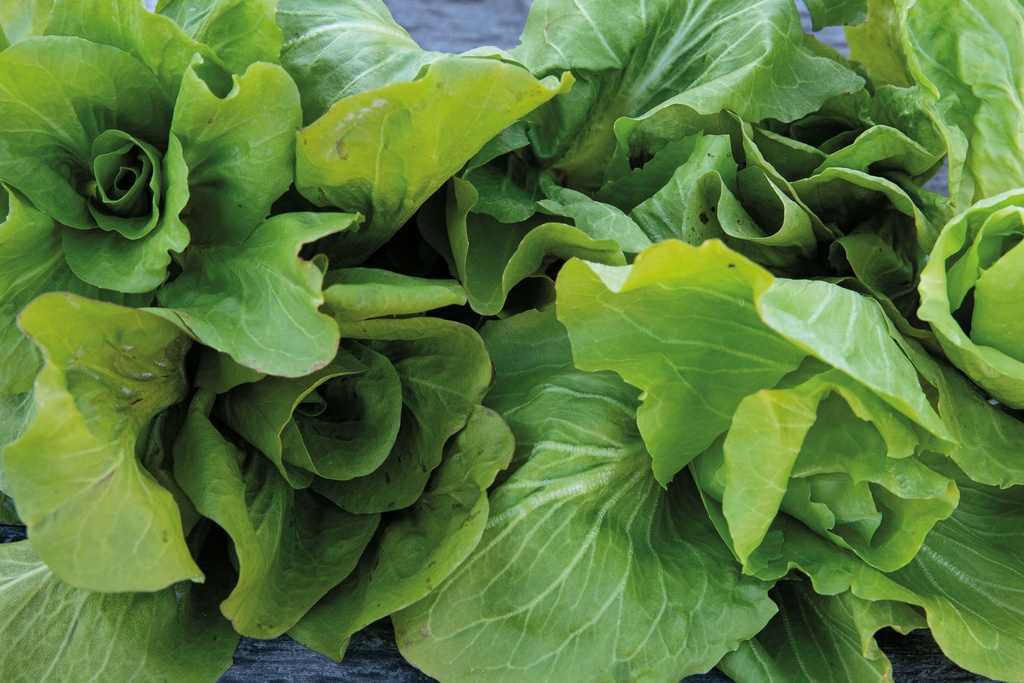 Big portions
Sugarloaf endive (chicory)
Cichorium intybus partim
Cutting Sugarloaf endive is becoming increasingly popular, especially north of the Alps. It is easy to grow and boasts high vitamin C content. From spring to autumn, it makes a pleasant addition to salads.
---
Quantity

Portion

(

38430

) or

5 g

(

38431

)

Family

composite plants, daisy family

Seed need (g/Are)

30-40g

Thousand-seeds weight (TKW)

0.92 grams

Seeds per gram

1087
Sow in late March and again at the end of June to August in rows 20 cm apart. It can be harvested continuously for salad greens. It is ideally intercropped with other garden vegetables.
1

2

3

4

5

6

7

8

9

10

11

12

Sow

Harvest/Bloom

Sowing quantity

30

-

40

g/Are
Suited for balcony gardening