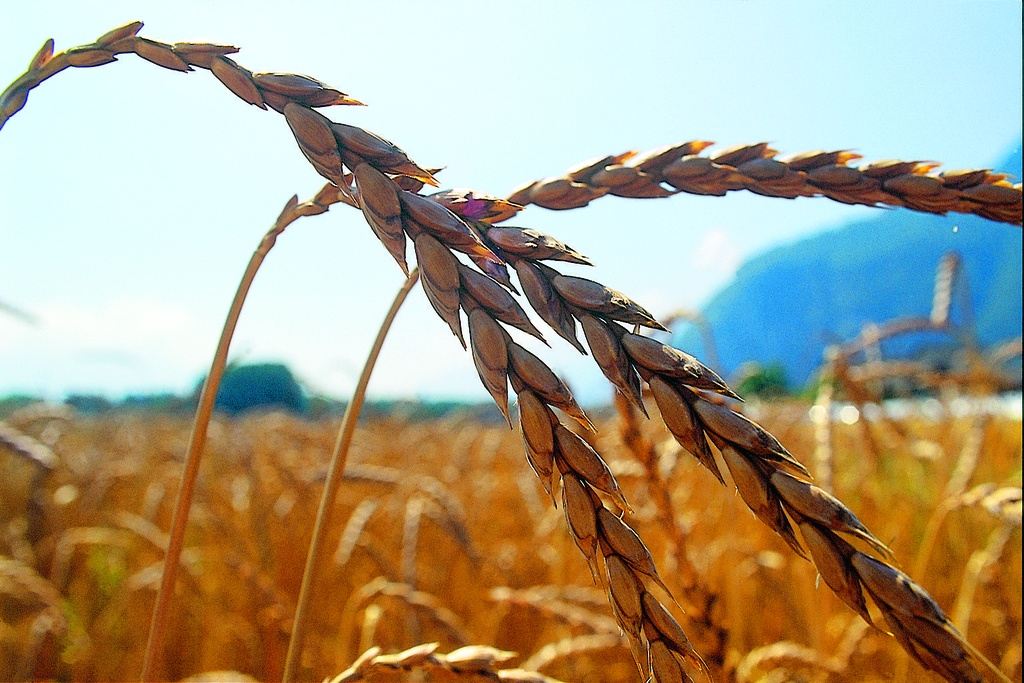 Big portions
Red spelt from Oberkulm (autumn sowing)
Triticum spelta
This very robust grain gives a medium yield with good stability. Height reaches 180 cm. It makes excellent baking flour thanks to the exceptional inner qualities (endosperm). Getting to know this heirloom bread flour makes for excitement in the kitchen and table.
---
Quantity

100 g

(

91806

) or

500 g

(

91808

)

Family

poaceae, gramineae family

Seeds per gram

10.4
Sow in mid October in weed-free, rather poor soil. No compost or fertilizer should be added; otherwise the crop suffers and the grain may lodge. Space rows at 15 cm or sow by broadcasting. Harvest in August. Cut the grain and bind into sheaves to let dry.
1

2

3

4

5

6

7

8

9

10

11

12

Sow

Harvest/Bloom

Sowing quantity

2000

g/Are