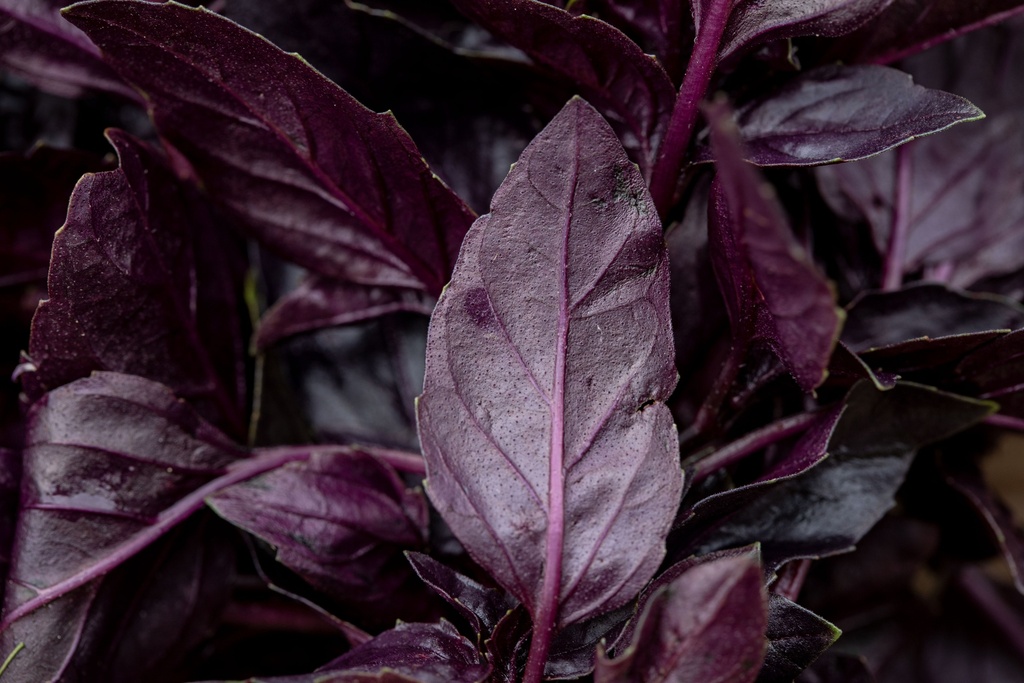 Opal (annual)
Ocimum basilicum
This aromatic, culinary herb has decorative red leaves. Its fragrance and taste bring fine Italian dining to mind. It is especially suitable for Italian salad dressing, but also makes a great pesto.
---
Quantity

Portion

or

5 g

Family

mint family

Seed need (g/Are)

5-6g

Thousand-seeds weight (TKW)

1.57 grams

Seeds per gram

617.3
Sow from mid-April into trays in a warm place. Transfer to a larger space at 5 ✕ 5 cm spacing. Transplant out into the field at a distance of 30 ✕ 30 cm. Beware of snails! Sow into pots for balcony gardens. Harvest the young shoots continuously. Protection from frost is required. Excellent and required for Italian cuisine.
1

2

3

4

5

6

7

8

9

10

11

12

Sow

Plant

Harvest/Bloom

Sowing quantity

5

-

6

g/Are
Suited for balcony gardening