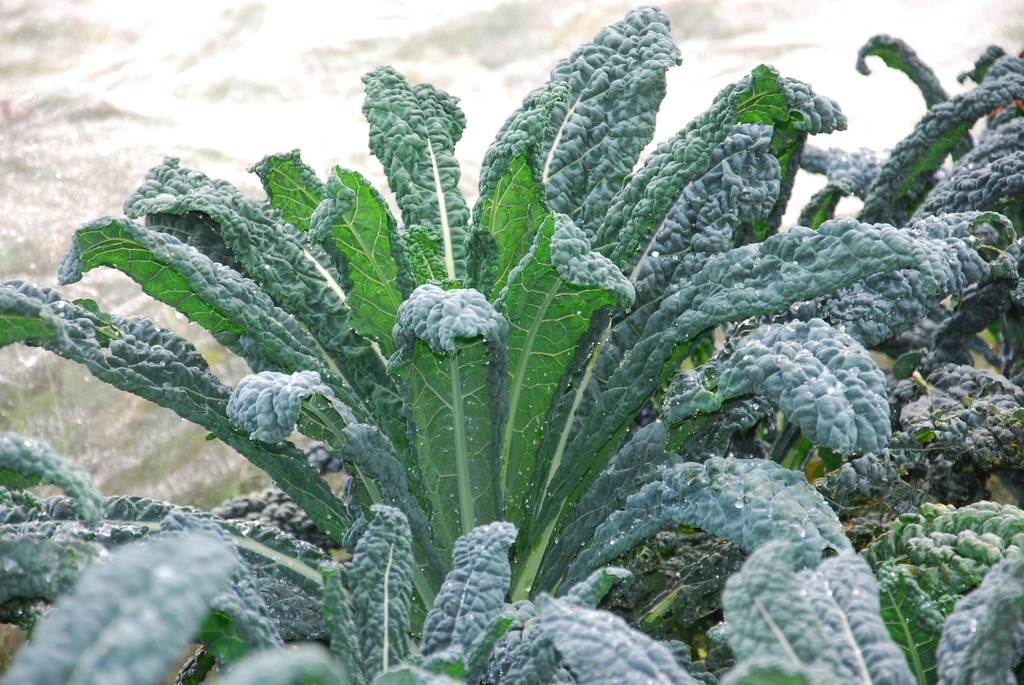 Nero di Toscana, Tuscan kale
Brassica oleracea var. acephala subvar. laciniata
This extremely decorative variety of kale is the southern brother of the nordic spring cabbage. It is very hardy and robust with dark green leaves that can appear almost black with a blistered surface. From autumn until spring, you can harvest the leaves and use raw or slightly cooked in everything from soups to smoothies. This vitamin packed super food tastes great and keeps the whole family healthy; we highly recommend it. Height reaches 120 cm.
---
Quantity

Portion

or

5 g

Family

crucifer, cabbage family

Seed need (g/Are)

4-5g

Thousand-seeds weight (TKW)

3 grams

Seeds per gram

304.9
Sow beginning mid-May to late June for transplants. Plant in the field with a spacing of 40 ✕ 40 cm in nutrient-rich soil. Compost is recommended to ensure a high and healthy yield. In Autumn, the lower leaves can be continually harvested.
1

2

3

4

5

6

7

8

9

10

11

12

Sow

Plant

Harvest/Bloom

Sowing quantity

4

-

5

g/Are