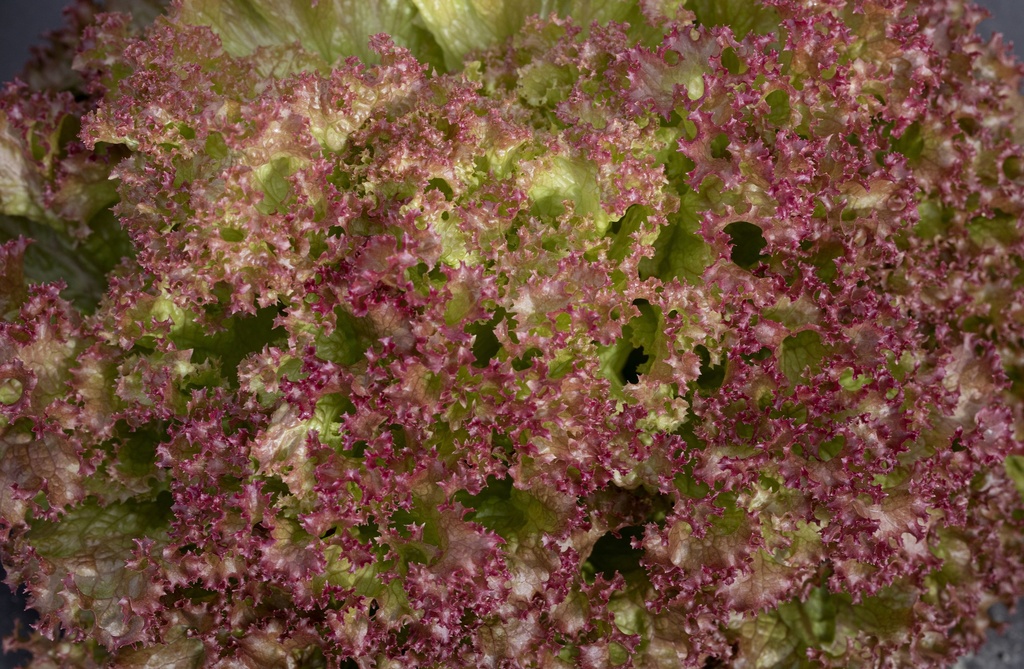 Big portions
Lollo Rosso
Lactuca sativa var. crispa
The strongly curled leaves have intense red colouration. Lollo Rossa is simply elegant and delicious. It is suitable for spring and autumn cultivation.
---
Quantity

Portion

(

31210

) or

1 g

(

31211

)

Family

composite plants, daisy family

Thousand-seeds weight (TKW)

4.39 grams

Seeds per gram

227.8
For picking leaf lettuce, sow from mid-March with follow-up crops in the beginning of September with rows 15–20 cm apart. You can harvest 2–3 times per planting. For head lettuce, sow in March into seedling trays. Transplant at the 3- to 5-leaf stage into the open field at a distance of 30 ✕ 30 cm. The loose heads will develop. Salad connoisseurs particularly enjoy this crop. Our varieties are especially suited for gourmet food aficionados.
1

2

3

4

5

6

7

8

9

10

11

12

Sow

Plant

Harvest/Bloom

Sowing quantity

50

g/Are
Suited for balcony gardening