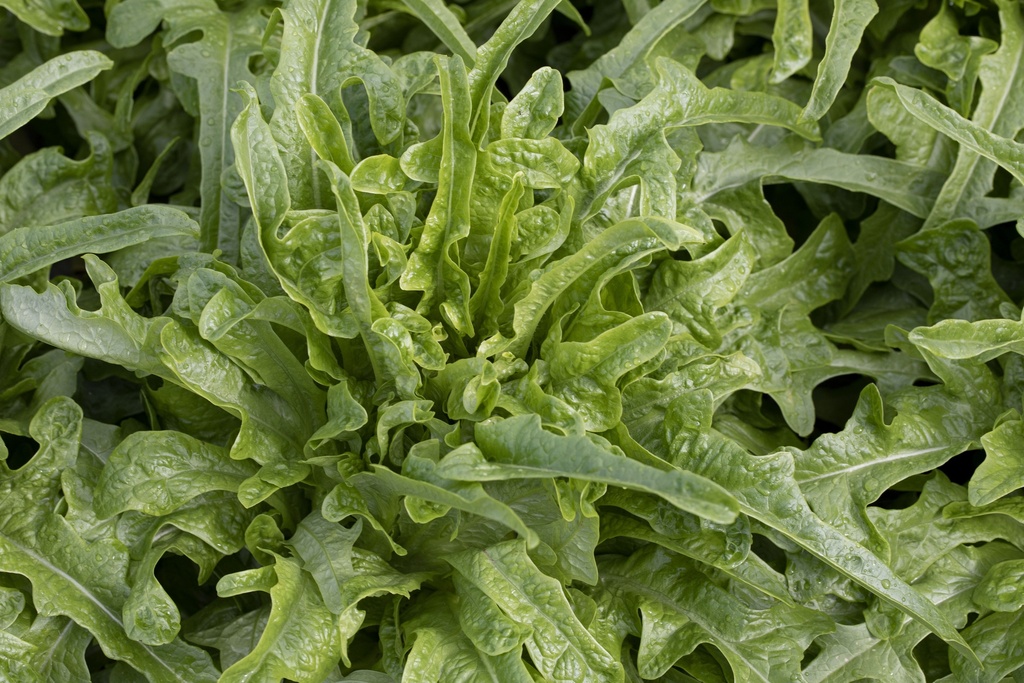 Big portions
Italian Green
Lactuca sativa var. crispa
This versatile lettuce is suitable for picking leaves or growing head lettuce. It makes a flavourful and tasty salad. The leaves are very wavy which gives added texture to the salad bowl. Great for picking or cutting the whole head.
---
Quantity

Portion

(

31200

) or

1 g

(

31201

)

Family

composite plants, daisy family

Thousand-seeds weight (TKW)

1.13 grams

Seeds per gram

885
For picking leaf lettuce, sow from mid-March with follow-up crops in the beginning of September with rows 15–20 cm apart. You can harvest 2–3 times per planting. For head lettuce, sow in March into seedling trays. Transplant at the 3- to 5-leaf stage into the open field at a distance of 30 ✕ 30 cm. The loose heads will develop. Salad connoisseurs particularly enjoy this crop. Our varieties are especially suited for gourmet food aficionados.
1

2

3

4

5

6

7

8

9

10

11

12

Sow

Plant

Harvest/Bloom

Sowing quantity

50

g/Are
Suited for balcony gardening