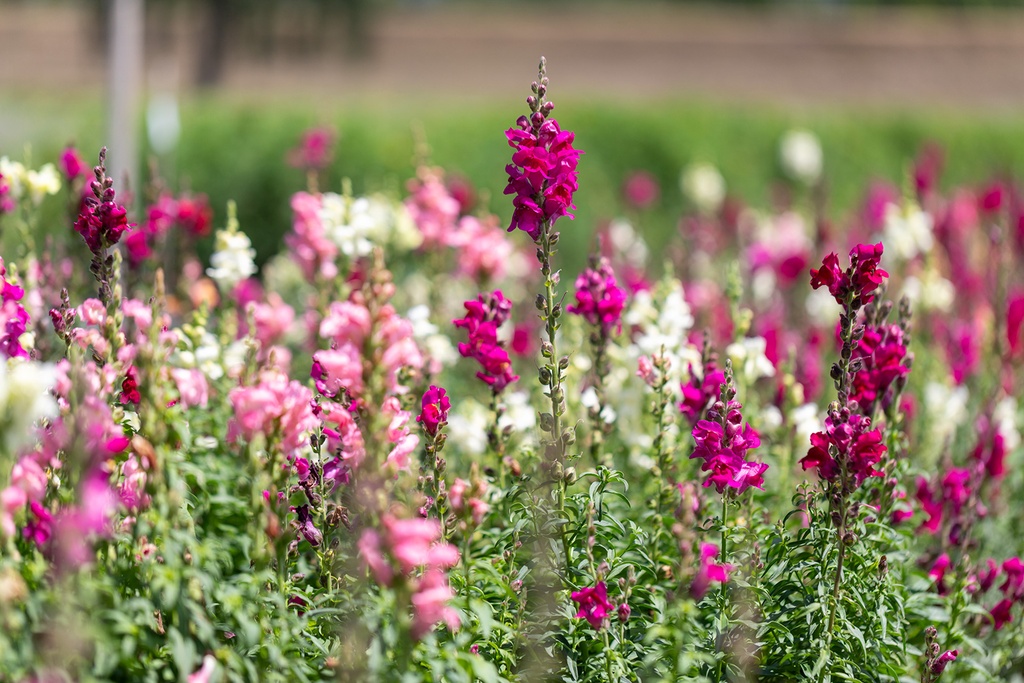 Mixed (annual or perennial)
Antirrhinum majus
These lovely flowers give a range of colours that adorn approximately 60 cm tall plants. This is a summer flower that should not be missed in flower gardens. Our variety comes from a wild population so it is suitable for a wildflower garden or as cut flowers for bouquets. Kids love to play with the petals to make dragon biting motions!
---
| | |
| --- | --- |
| Quantity | Portion |
| Family | foxglove family, snap dragon family, figwort family |
| Seeds per gram | 8333.4 |
Sow in March to April into seedling trays. Transplant out into the field in May at a distance of about 40 cm. Direct seeding in September or April–May is also possible. Blooming occurs from July to October. If planted in protected and dry locations these can overwinter.
1

2

3

4

5

6

7

8

9

10

11

12

Sow

Plant

Harvest/Bloom