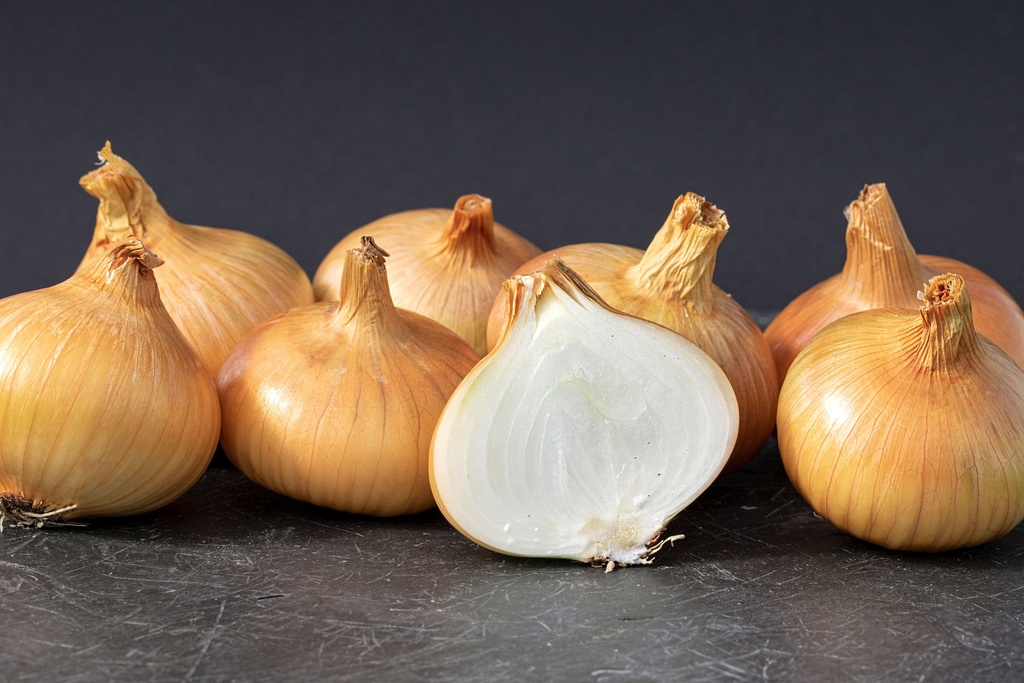 Wädenswiler Yellow Selection Z
Allium cepa
This is the one you have been waiting for! It's the known and proven onion from Wädenswil! And it's ready to be sown right into your garden. By late summer, it develops golden yellow, medium-sized onions. These match the exact size of onions used in household recipes. Plus, the taste far surpases those from the store. Wädenswiler Yellow onions can be kept in long-term storage.
---
| | |
| --- | --- |
| Quantity | Portion |
| Family | lily family |
| Seed need (g/Are) | 40-60g |
| Thousand-seeds weight (TKW) | 4.09 grams |
| Seeds per gram | 247.6 |
Sow directly into the field in March in rows 30 cm apart. Intercropping with carrots is a possibility. Just slightly cover seeds with soil and pack lightly. Keep weed free. Harvest in August and September. Store in a dry, cool place such as a root cellar. Sowing into seedling trays with 2–3 seeds per compartment and then transplanting at a distance of 30 ✕ 10 cm, gives a good crop of uniform onions. We recommend transplanting.
1

2

3

4

5

6

7

8

9

10

11

12

Sow

Plant

Harvest/Bloom

Sowing quantity

40

-

60

g/Are