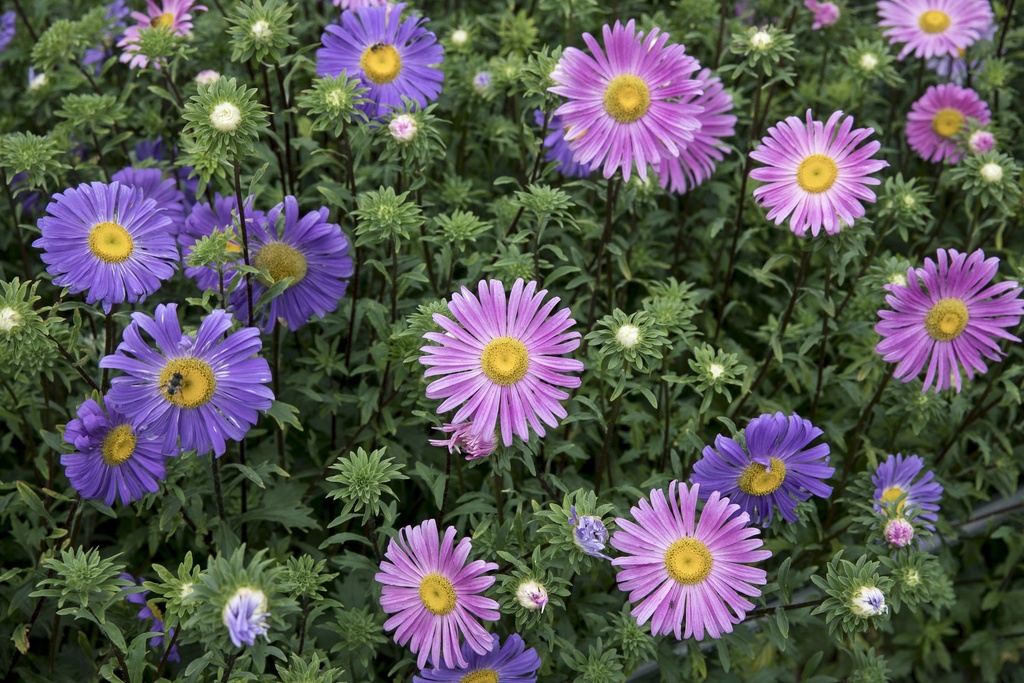 Big portions
Glory mixture (annual)
Callistephus chinensis
This glorious summer flower mixture will make you feel as though you are walking through pastel shades of an art canvas. Their attractiveness destins them to be used as cut flowers for a vase or bouquets. Blooming occurs from July to September. They create a mixed field of lush flowers. Height reaches about 40 cm.
---
Quantity

Portion

(

63600

) or

1 g

(

63601

)

Family

composite plants, daisy family

Seeds per gram

520.9
Sow from March to April in the hotbed or warm place. After 4 weeks, transfer seedlings to larger pots. After mid-May, transplant to the open field. Space approximately 30 ✕ 30 cm apart.
1

2

3

4

5

6

7

8

9

10

11

12

Sow

Plant

Harvest/Bloom