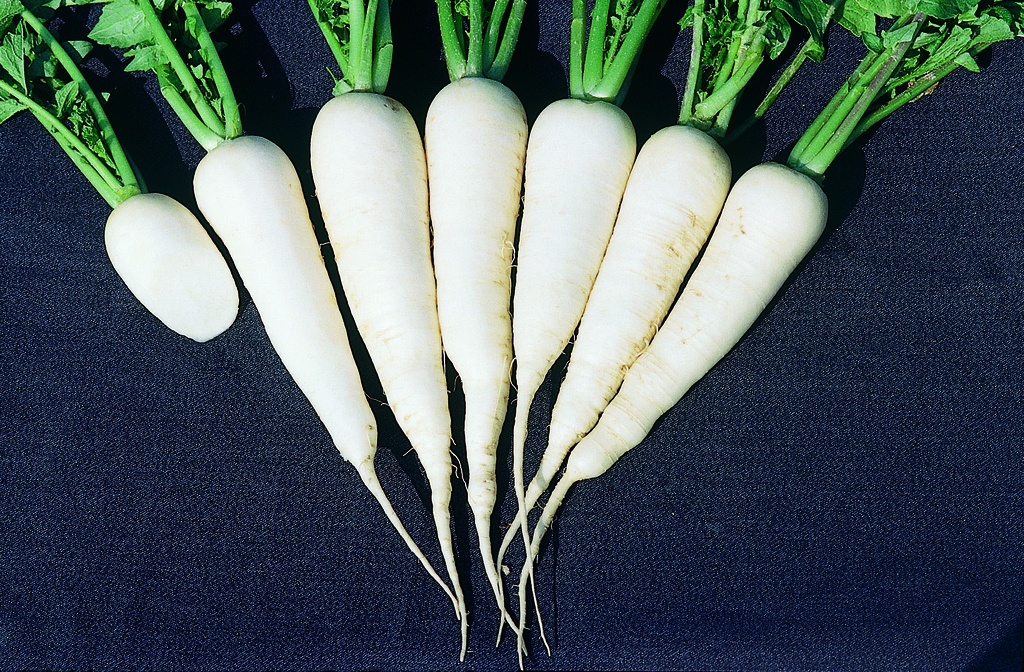 Zurich market
Raphanus sativus var. niger
This long, white radish is very tasty and profitable. It is also very impressive at the produce stand.
---
Quantity

Portion

or

25 g

Family

crucifer, cabbage family

Thousand-seeds weight (TKW)

10.94 grams

Seeds per gram

91.5
Sow from late March to late April and from July to mid-August in rows 20 cm apart. Thin seedlings to 8 cm apart within rows. Ensure consistent moisture and keep soil loose. Elder leaf mulch helps repel flea beetles. Harvest continuously. Radishes do great intercropped with other vegetables.
1

2

3

4

5

6

7

8

9

10

11

12

Sow

Harvest/Bloom

Sowing quantity

80

g/Are