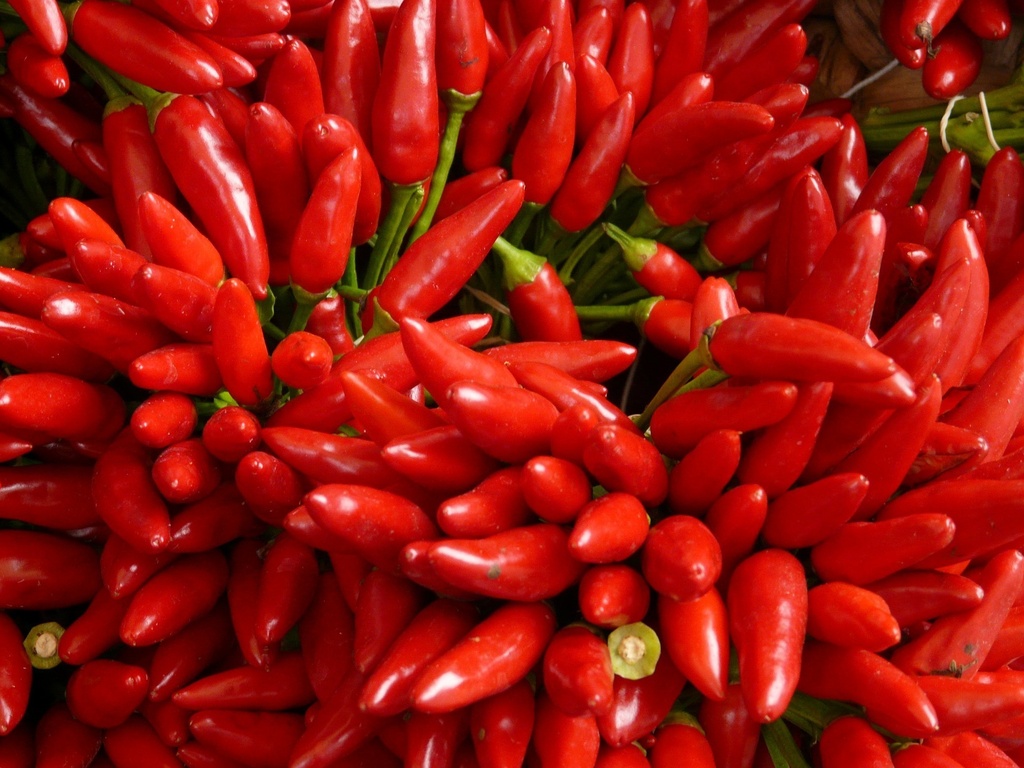 Big portions
The Original Spicy Sack Selection Z
Capsicum annuum
These short peppers grow in upright clusters. The are very spicy. Harvest the green pods for fresh use. Let peppers ripen and turn red for fresh use or for drying and grinding into chili powder.
---
Quantity

Portion

(

25700

) or

100 seeds

(

25701

)

Family

nightshade family

Seed need (g/Are)

5-6g

Thousand-seeds weight (TKW)

7 grams

Seeds per gram

142.9
Sowing from the beginning of March in pots at sunny spots. Transplant from the 20th of May to a protected location. Plant distances 40x40cm. Frost-free culture required.
1

2

3

4

5

6

7

8

9

10

11

12

Sow

Plant

Harvest/Bloom

Sowing quantity

5

-

6

g/Are
Suited for balcony gardening