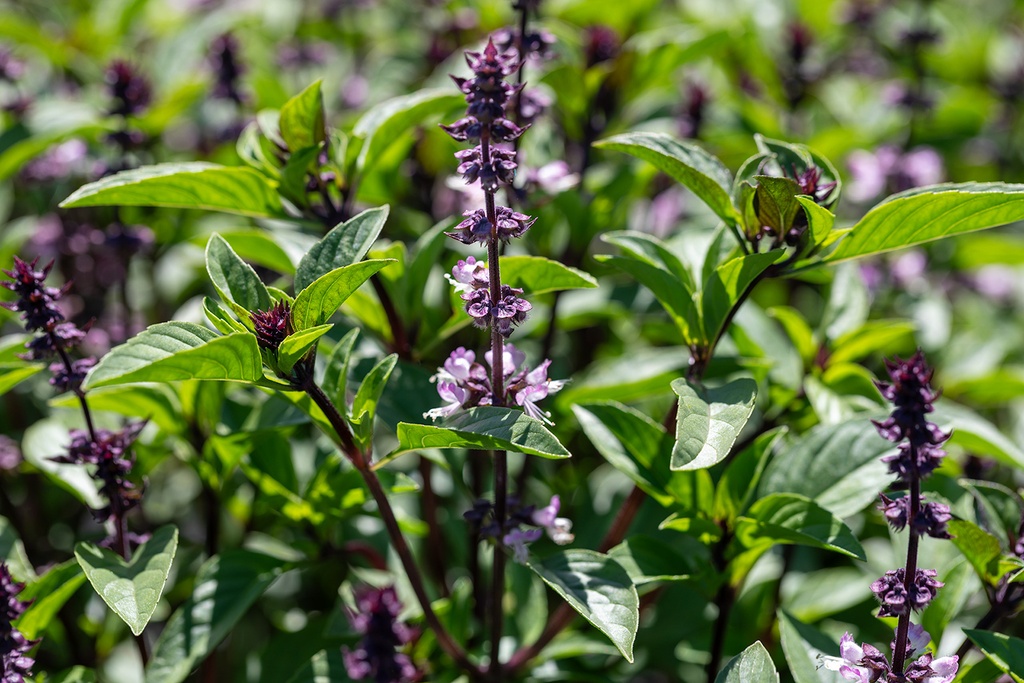 Big portions
Thai basil
Ocimum basilicum var. thyrsiflora
This pretty basil has narrow green leaves and dark-red stems and flowers. The pleasant aroma gives a touch of cinnamon and anise. It is very popular in Asian cuisine. Height reaches up to 40 cm. The flowers are great for honey production!
---
Quantity

Portion

(

40860

) or

1 g

(

40861

)

Family

mint family

Seed need (g/Are)

5-6g

Thousand-seeds weight (TKW)

1.57 grams

Seeds per gram

781.3
Sow from mid-April into trays in a warm place. Transfer to a larger space at 5 ✕ 5 cm spacing. Transplant out into the field at a distance of 30 ✕ 30 cm after May 20. Sow into pots for balcony gardens. Harvest the young shoots continuously. Protection from frost is required.
1

2

3

4

5

6

7

8

9

10

11

12

Sow

Plant

Harvest/Bloom

Sowing quantity

5

-

6

g/Are
Suited for balcony gardening