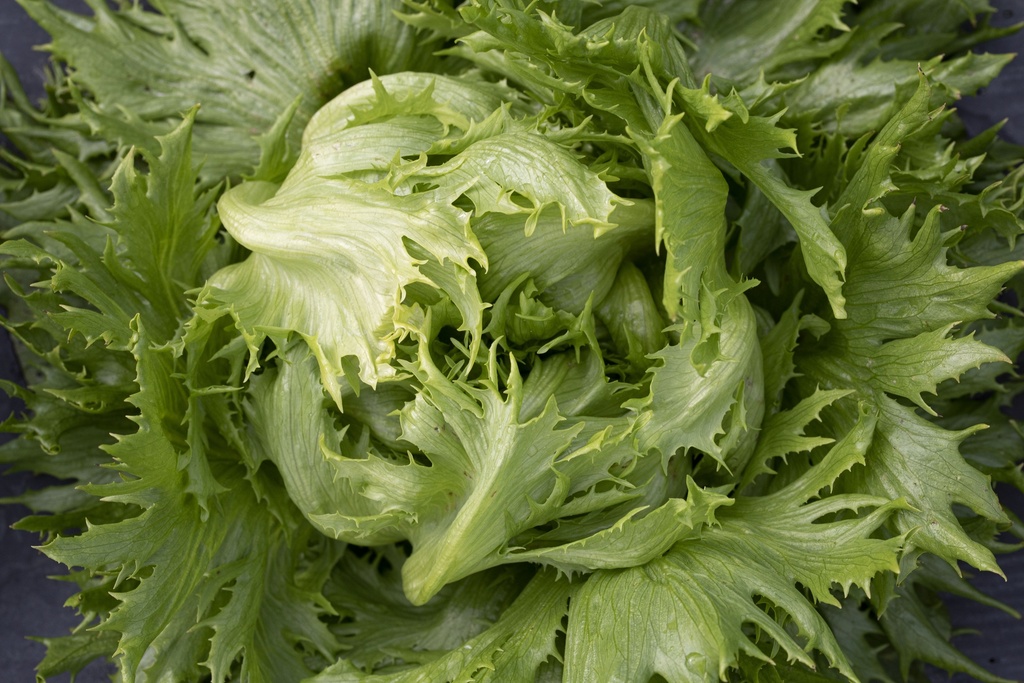 Big portions
Reine des Glaces (Queen of the ice)
Lactuca sativa var. capitata
This traditional Batavian lettuce from Savoy is a true specialty. The ruffled and frayed dark-green leaves give variety on the plate, yet are also very crisp. It grows well in spring and autumn cultivation. It looks especially great at the market stand. It is suitable for mountain areas and precision seeding directly into the field.
---
Quantity

Portion

(

30760

) or

1000 seeds

(

30763

)

Family

composite plants, daisy family

Seed need (g/Are)

3-5g
Sow from March to April in seedling trays. Transplant seedlings into the open field from April to May at a distance of 30 ✕ 30 cm. For autumn crops, sow in July. Lettuce responds well to mature compost and regular irrigation. Intercropping with other vegetables works exceptionally well.
1

2

3

4

5

6

7

8

9

10

11

12

Sow

Plant

Harvest/Bloom

Sowing quantity

3

-

5

g/Are
Suited for balcony gardening