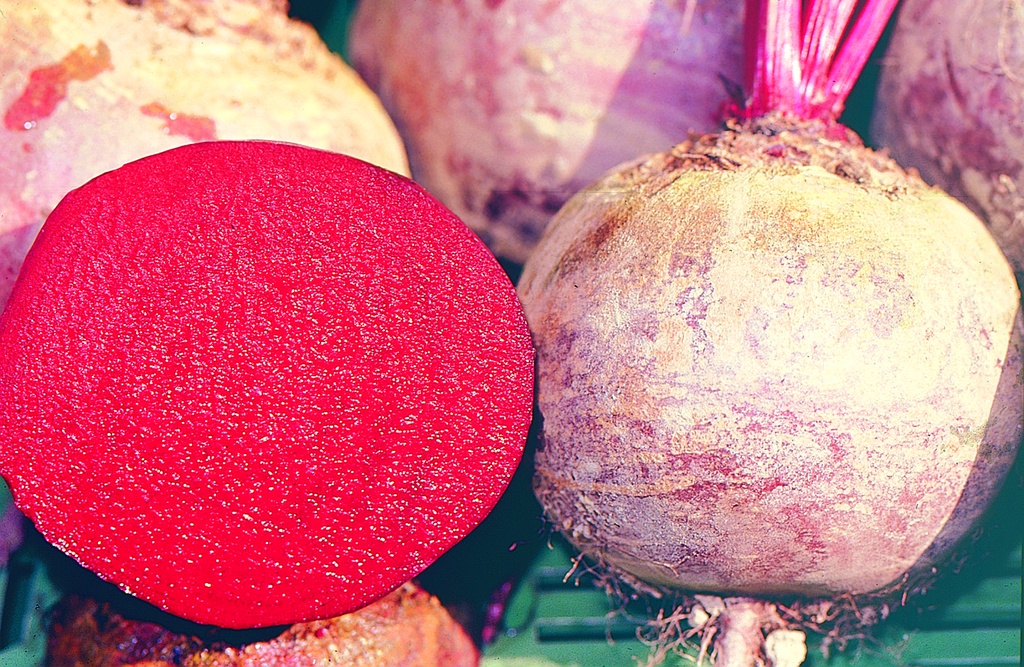 Big portions
Red ball
Beta vulgaris ssp. vulgaris var. conditiva
This medium-sized, round beet with dark red flesh is a real winner. It has a fine taste and stores very well.
---
Quantity

Portion

(

28810

) or

10 g

(

28811

)

Family

goosefoot family

Thousand-seeds weight (TKW)

14.43 grams

Seeds per gram

69.4
Sow in April to early July in rows 30 cm apart. Regular watering promotes germination. You can also transplant seedlings. Later, thin to 10 cm within row spacing. Keep soil loose. Intercrop with bush beans and soybeans. Harvest in August and October.
1

2

3

4

5

6

7

8

9

10

11

12

Sow

Harvest/Bloom

Sowing quantity

80

g/Are