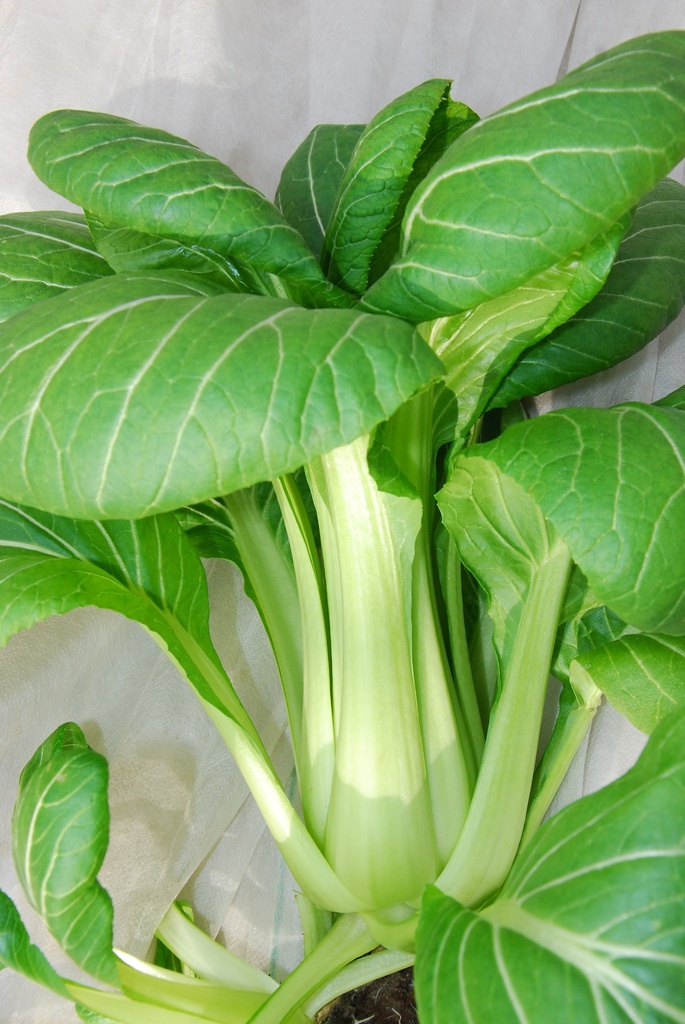 Big portions
Pak choi
Brassica chinensis
Pak choi gives you a bountiful harvest of Asian leafy greens. The white and broad ribs should be steamed separately from the green, spinach-like leaves. The leaves can be used in salads. Pak choi is low in calories, but pack with valuable vitamins and minerals. Plus it gives both stir fry and salad ingredients in one. It is a very common ingredient in recipes for Asian cuisine, yet also works great substituted it any vegetable dish.
---
Quantity

Portion

(

16000

) or

500 seeds

(

16001

)

Family

crucifer, cabbage family

Thousand-seeds weight (TKW)

4 grams
Sow in mid-July to early August in seedling trays. After 3–4 weeks, transplant into the open field at a distance of 30 ✕ 30 cm on all sides. It is also possible to sow in early May, but it could bolt to seed later. Harvest from September to October. Winterize it in sheltered areas or a plastic tunnel cold frame.
1

2

3

4

5

6

7

8

9

10

11

12

Sow

Plant

Harvest/Bloom

Sowing quantity

25

g/Are
Suited for balcony gardening