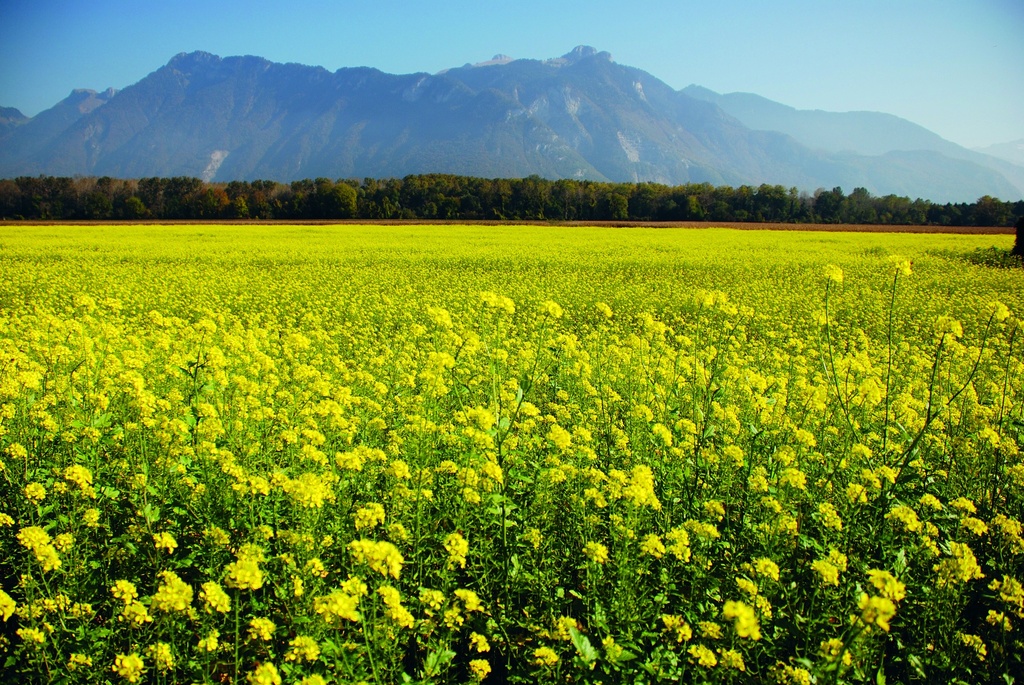 Big portions
Mustard (annual)
Sinapis alba
Use this mustard as a condiment and for mustard making. The seeds are packed with flavour for home spices and processing.  This quick growing mustard covers the ground fast and can thus be used as a green manure. It is also cold hardy. Not recommended to be grown where cabbage or other mustard family crops are cultivated. The bright, four-parted flowers make a nice bee meadow in spring.
---
Quantity

Portion

(

56800

) or

50 g

(

56801

)

Family

crucifer, cabbage family

Seeds per gram

164.2
Sow for mustard seed production from mid-March to mid-April. For green manure, broadcast seeds from mid-March to September. Mustard grows rapidly, makes a good ground cover, and an excellent meadow for honeybees. In the vegetable garden, it should not precede other cruciferous (Brassicaceae) vegetables.
1

2

3

4

5

6

7

8

9

10

11

12

Sow

Harvest/Bloom

Sowing quantity

1500

g/Are