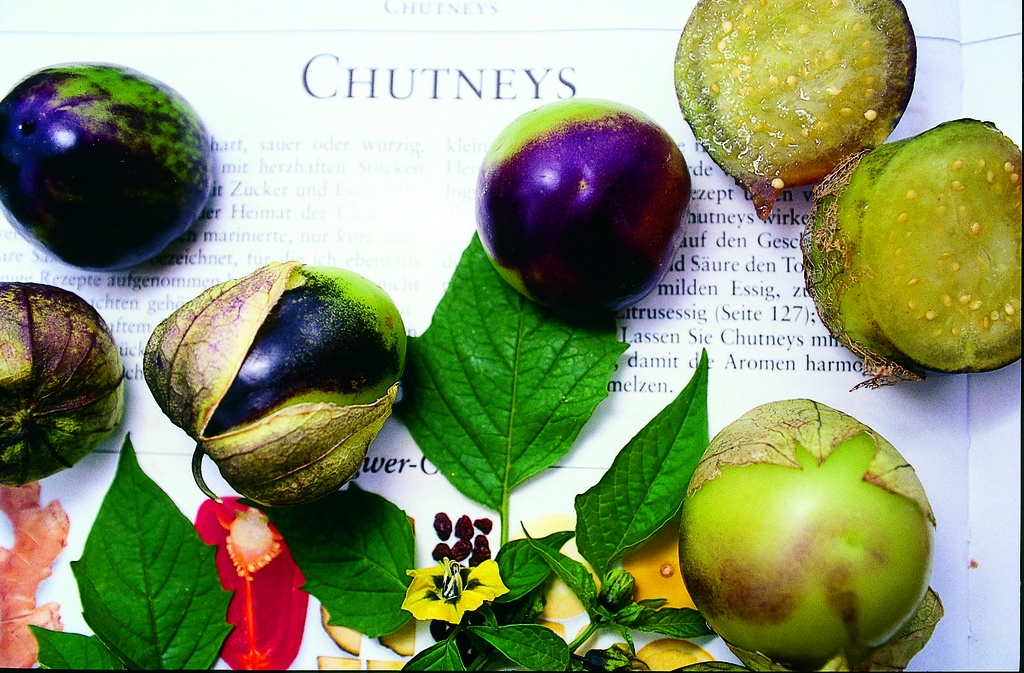 Big portions
Mountain eggplant, Tomatillo
Physalis ixocarpa
This lush-growing native from Mexico gives many fruits of about 5 cm. The fruits can turn from green to purple at maturity and are housed in a papery lantern. Mountain eggplants thrive in the field and bring high yields during the whole growing season. The fruits are a very useful ingredient in ratatouille and sauces, etc. It is an ideal replacement for eggplant which you can harvest for much of the growing season.
---
Quantity

Portion

(

00500

) or

100 seeds

(

00501

)

Family

nightshade family

Thousand-seeds weight (TKW)

3.44 grams
Sow at the end of March into seed trays in a warm place. When plantlets are 5 cm high you can transplant them into a pot or the field. Plant from May 20 in the field at a distance of 80 cm on all sides. Be sure to protect them from frost or plant after the threat of frost is gone. Tie stalks to a stake. Harvest the ripe fruit continuously from August into autumn. We recommend to cultivate at least two plants, as tomatillos are self-sterile.
1

2

3

4

5

6

7

8

9

10

11

12

Sow

Plant

Harvest/Bloom

Sowing quantity

2

g/Are