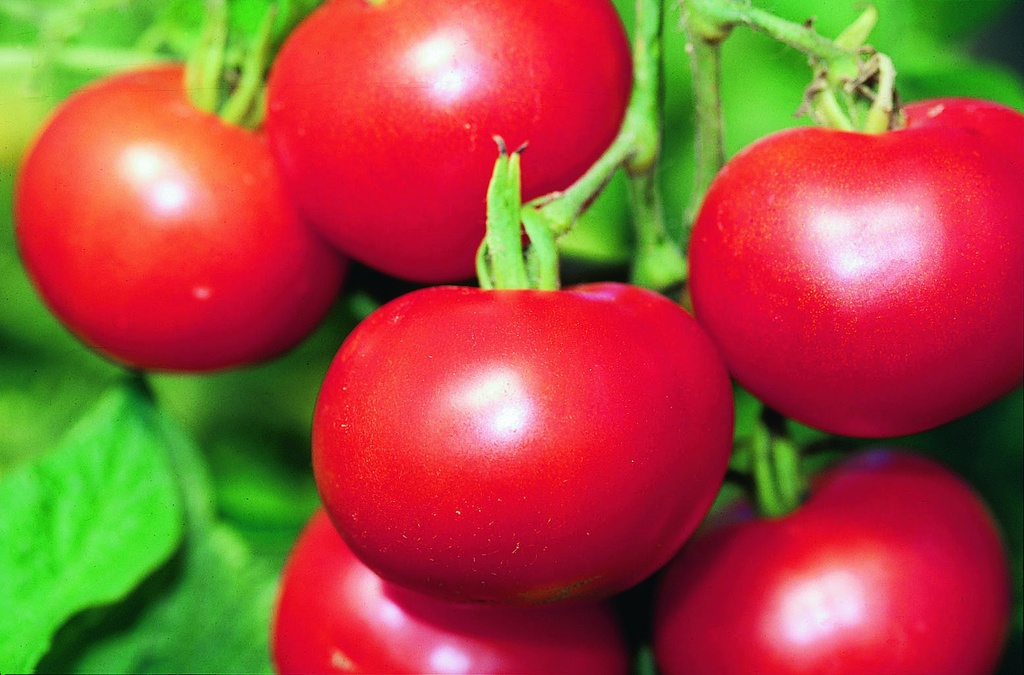 Big portions
Matina
Solanum lycopersicum
Get ready for the most reliably producing tomato plant! Our customers all agree upon this. It is early, even thrives in the open field, and gives a high yield of medium-sized, round fruits that are delectable. It is a leafy plant with unlimited growth. What makes it one of the most popular tomatoes is it ease of cultivation. It is a mainstay for every garden.
---
Quantity

Portion

(

34430

) or

100 seeds

(

34431

)

Family

nightshade family

Thousand-seeds weight (TKW)

3.65666666666667 grams

Seeds per gram

273.5
Sow in early March into seedling trays in a warm place. Transfer to pots when about 5 cm high. Transplant into the field from May 20 at a distance of 80 ✕ 80 cm. Tie up to stakes or trellis strings. Also break some side branches to promote full fruiting. Protection from rain is recommended. Tip for mixed culture: Basil and parsley intercrop beautifully.
1

2

3

4

5

6

7

8

9

10

11

12

Sow

Plant

Harvest/Bloom

Sowing quantity

2

g/Are
Suited for balcony gardening