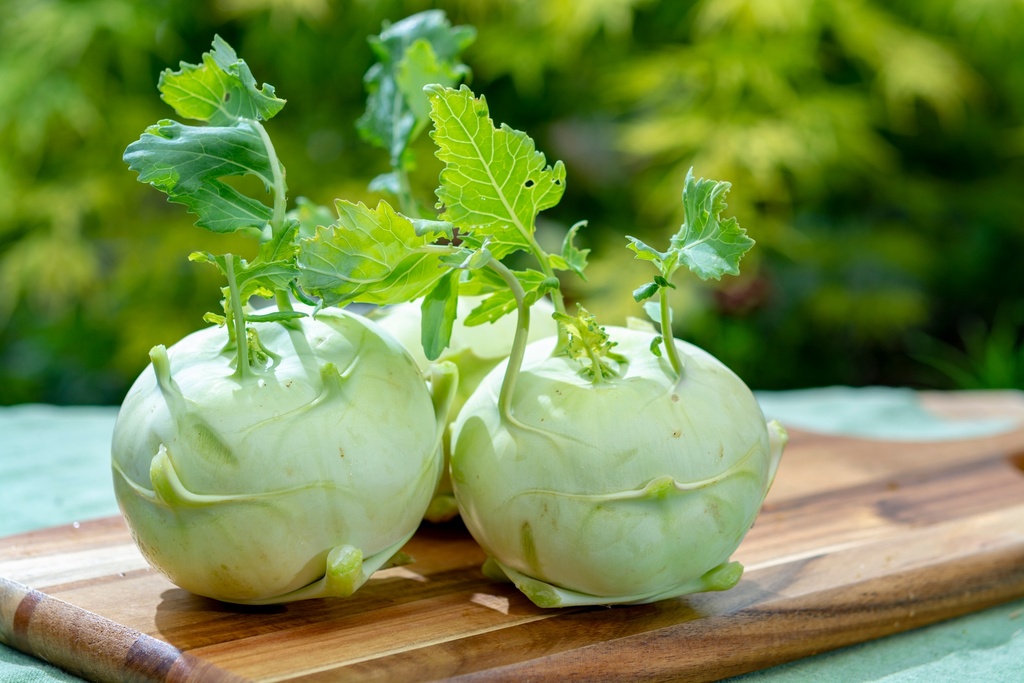 Big portions
Lanro (white)
Brassica oleracea convar. acephala var. gongylodes
This light-green kohlrabi is extremely tender. It does well in both spring and autumn cultivation. Sowing in early August in a plastic tunnel or greenhouse gives a winter harvest. The versatility of planting and harvest time makes it ideal for direct marketers who want consistent supplies.
---
Quantity

Portion

or

5 g

Family

crucifer, cabbage family

Seed need (g/Are)

4-5g

Thousand-seeds weight (TKW)

3 grams
Sow in late March to early August in seedling trays. After six weeks, transplant into the open field, or for autumn, in a plastic tunnel. Plant with 25 ✕ 25 cm spacing. Keep soil moisture constant. Intercrop with lettuce and celery to maximize yield.
1

2

3

4

5

6

7

8

9

10

11

12

Sow

Plant

Sowing quantity

4

-

5

g/Are