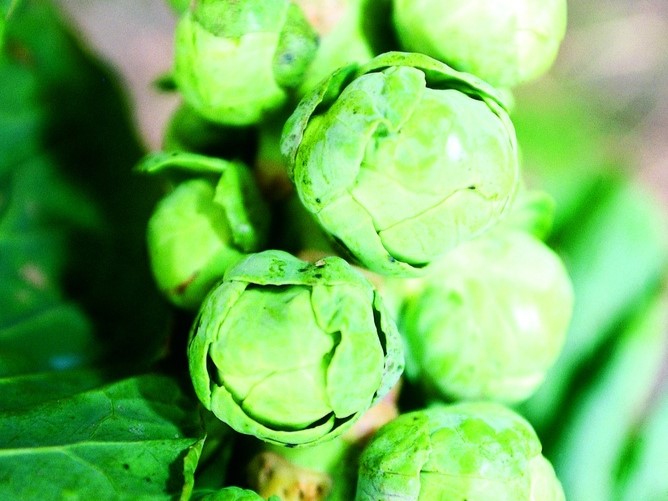 Ideal selection z
Brassica oleracea convar. oleracea var. gemmifera
These full and leafy brussel sprouts rise to 80 cm high. They are best for mid-late cultivation and are very hardy and robust. They handle the cold and give beautiful stalks for market displays.
---
Quantity

Portion

or

10 g

Family

crucifer, cabbage family

Seed need (g/Are)

4-5g

Thousand-seeds weight (TKW)

2.42 grams

Seeds per gram

413.3
Sow in April in seedling trays and later transfer to planter boxes at 5 ✕ 5 cm spacing. Transplant to the open field at 50 ✕ 50 cm spacing in nutrient-rich soil. If brussel sprout rosette formation lags into October, pinch the top off the plant to encourage development. Harvest from late autumn to spring.
1

2

3

4

5

6

7

8

9

10

11

12

Sow

Plant

Sowing quantity

4

-

5

g/Are