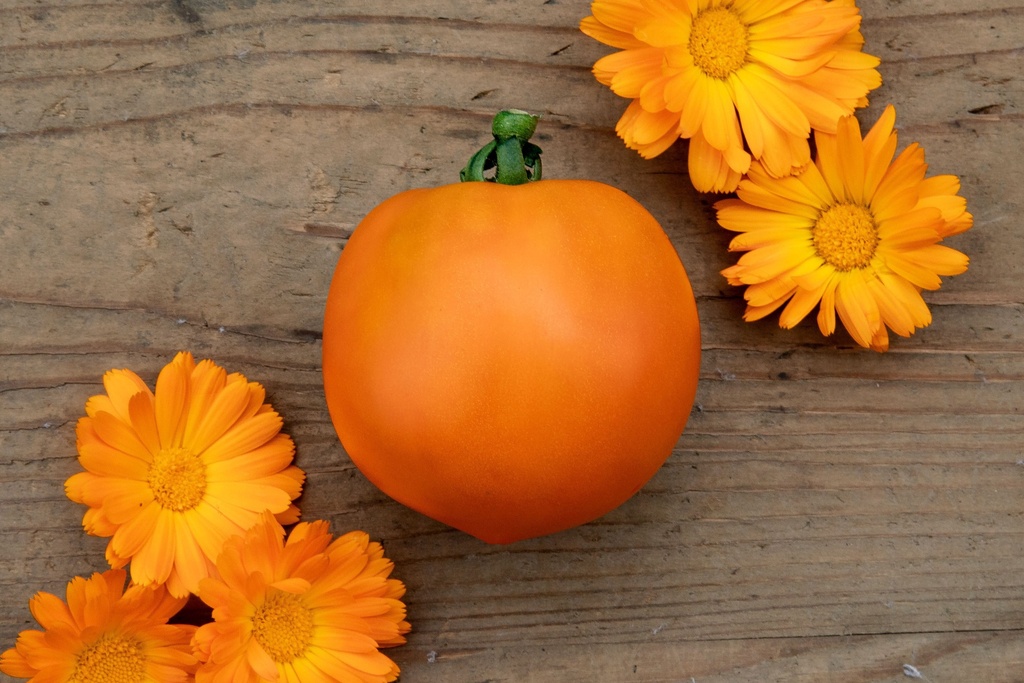 Big portions
Frog king's golden ball
Solanum lycopersicum
These large, golden-yellow fruits are very fleshy and contain little acid (they are the choice tomato for acid sensitive people). They are excellent as a fresh salad tomato! They add the golden touch to any fresh recipe–hence the name. This variety yields well in covered areas.
---
Quantity

Portion

(

34410

) or

100 seeds

(

34411

)

Family

nightshade family

Thousand-seeds weight (TKW)

3.76 grams

Seeds per gram

266
Sow in early March into seedling trays in a warm place. Transfer to pots when about 5 cm high. Transplant into the field from May 20 at a distance of 80 ✕ 80 cm. Tie up to stakes or trellis strings. Also break some side branches to promote full fruiting. Protection from rain is recommended. Intercrop with New Zealand spinach to maximize field space and give ingredients that go well together.
1

2

3

4

5

6

7

8

9

10

11

12

Sow

Plant

Harvest/Bloom

Sowing quantity

2

g/Are