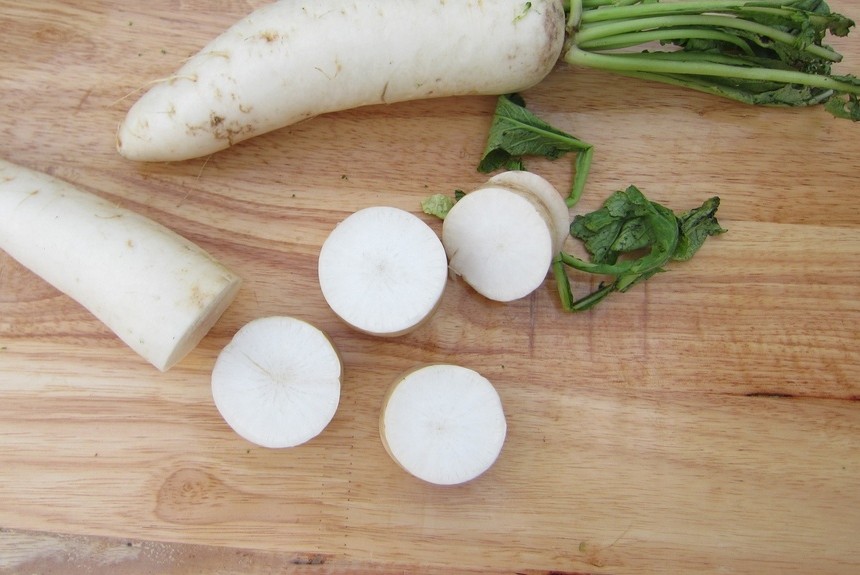 Daikon / Asian radish
Raphanus sativus var. niger
Japanese radishes are the best! Daikon has long (up to 50 cm), thin, white roots with smooth skin and a mild fresh taste. Radishes are indispensable in light, flavourful, and well-thought out cuisine.
---
Quantity

Portion

or

25 g

Family

crucifer, cabbage family

Thousand-seeds weight (TKW)

15.91 grams

Seeds per gram

62.9
Sow from the end of July in the open field until September. Thin out rows to 10 cm between individual plants. Keep soil moist.
1

2

3

4

5

6

7

8

9

10

11

12

Sow

Harvest/Bloom

Sowing quantity

80

g/Are