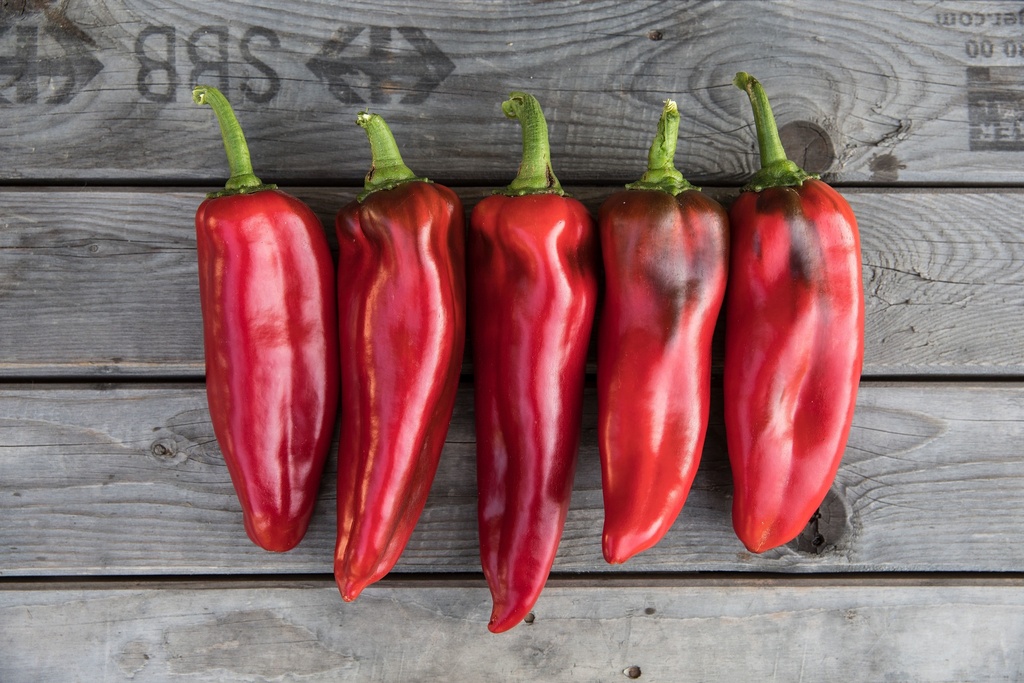 Big portions
Corno di toro rosso
Capsicum annuum
This thick-walled and crisp comes to us from Italy. The long-pointed fruits give you the real stuffed-pepper experience. Use them for eating fresh, dipping as part of vegetable platters, or stuffing and cooking in your favourite recipes.
---
Quantity

Portion

(

25690

) or

100 seeds

(

25691

)

Family

nightshade family

Seed need (g/Are)

5-6g

Thousand-seeds weight (TKW)

7.3 grams

Seeds per gram

137
Sow in early March into pots in a warm place. Transplant into the field from May 20 in a cold frame or protected space at a distance of 60 ✕ 60 cm. Tie to stakes and keep free of frost. For early peppers you can sow early in a professional greenhouse.
1

2

3

4

5

6

7

8

9

10

11

12

Sow

Plant

Harvest/Bloom

Sowing quantity

5

-

6

g/Are