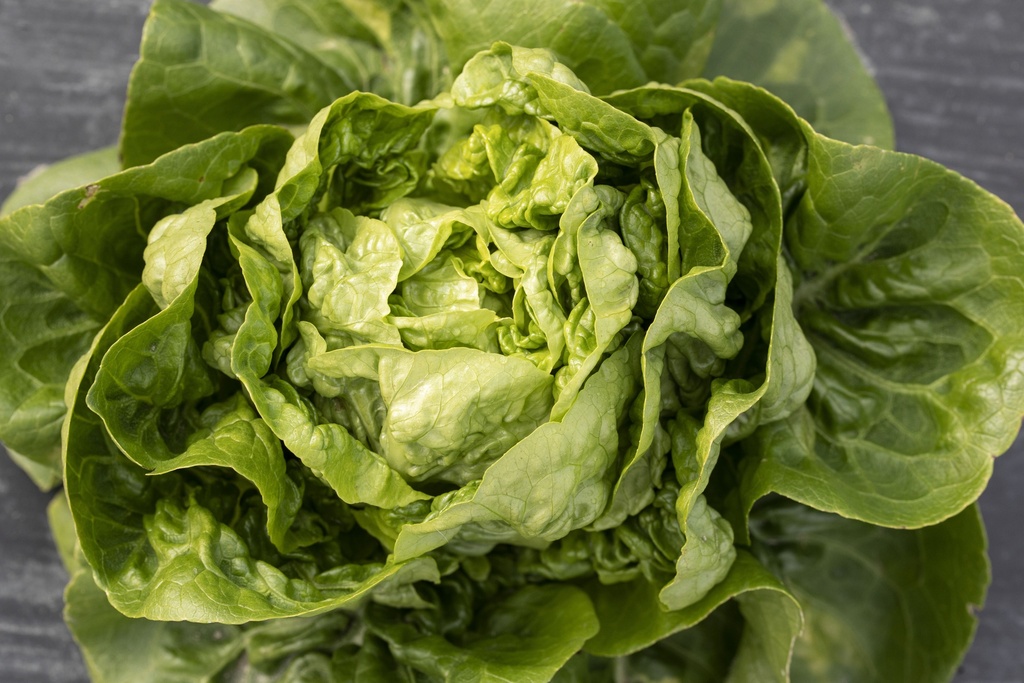 Big portions
Cocodelo (small headed)
Lactuca sativa var. capitata
This small-headed, dark-green lettuce has a firm core. The leaves are fleshy, crisp, and extraordinarily sweet. The sweetness and lack of bitterness makes it resemble romaine lettuce. Because it rarely bolts, it is regarded as a year-round lettuce.
---
Quantity

Portion

or

5 g

Family

composite plants, daisy family

Seed need (g/Are)

3-5g

Thousand-seeds weight (TKW)

1.17 grams

Seeds per gram

735.3
Sow from March 20 to July 10 in seedling trays. Four weeks later, transplant in the field at a spacing of 25 ✕ 25 cm. Harvest from May 20 continuously for a fresh supply.
1

2

3

4

5

6

7

8

9

10

11

12

Sow

Plant

Harvest/Bloom

Sowing quantity

3

-

5

g/Are
Suited for balcony gardening