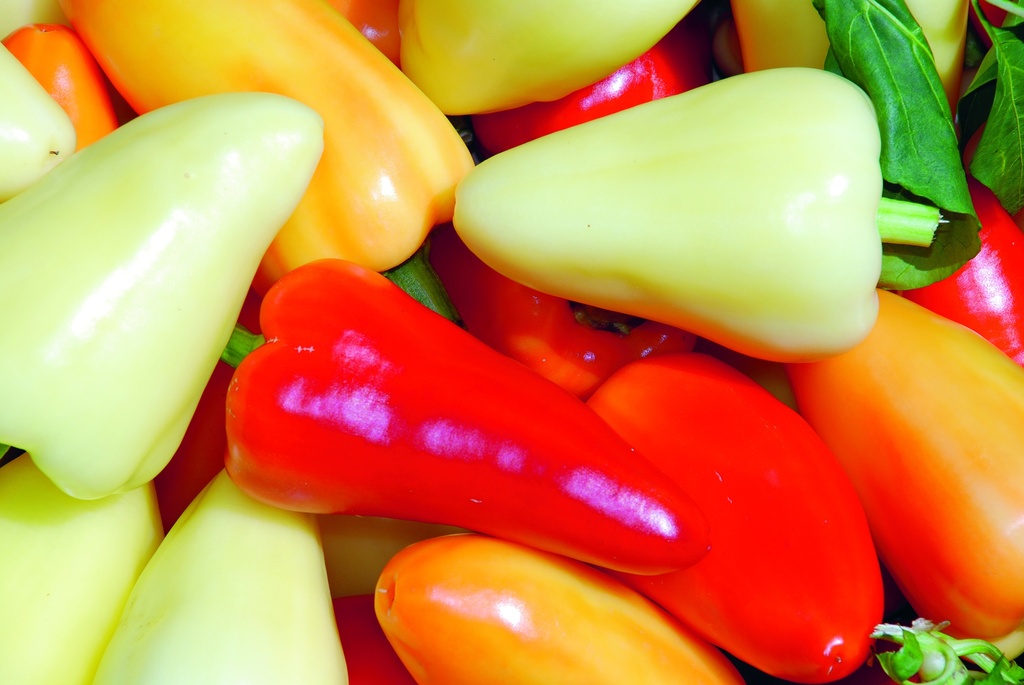 Big portions
Babura (Somborcka)
Capsicum annuum
Pure Balkan delight! This variety came straight from a farmer in Kosovo. The approximately 70 cm bushy shrub gets fully hung with short, pointed fruits. As they ripen the colour changes from yellow to orange to dark red. Their slight sharpness makes food interesting but not overpowering. But be careful, sometimes a spicy one can grow in the mix. For any recipes from the Balkan region, this variety is a must!
---
Quantity

Portion

(

25650

) or

100 seeds

(

25651

)

Family

nightshade family

Seed need (g/Are)

5-6g

Thousand-seeds weight (TKW)

7.135 grams

Seeds per gram

140.2
Sow in early March into pots in a warm place. Transplant into the open field from May 20th and on at 40 ✕ 40 cm spacing. Tie to a stake for support. Frost-free conditions are required.
1

2

3

4

5

6

7

8

9

10

11

12

Sow

Plant

Harvest/Bloom

Sowing quantity

5

-

6

g/Are
Suited for balcony gardening