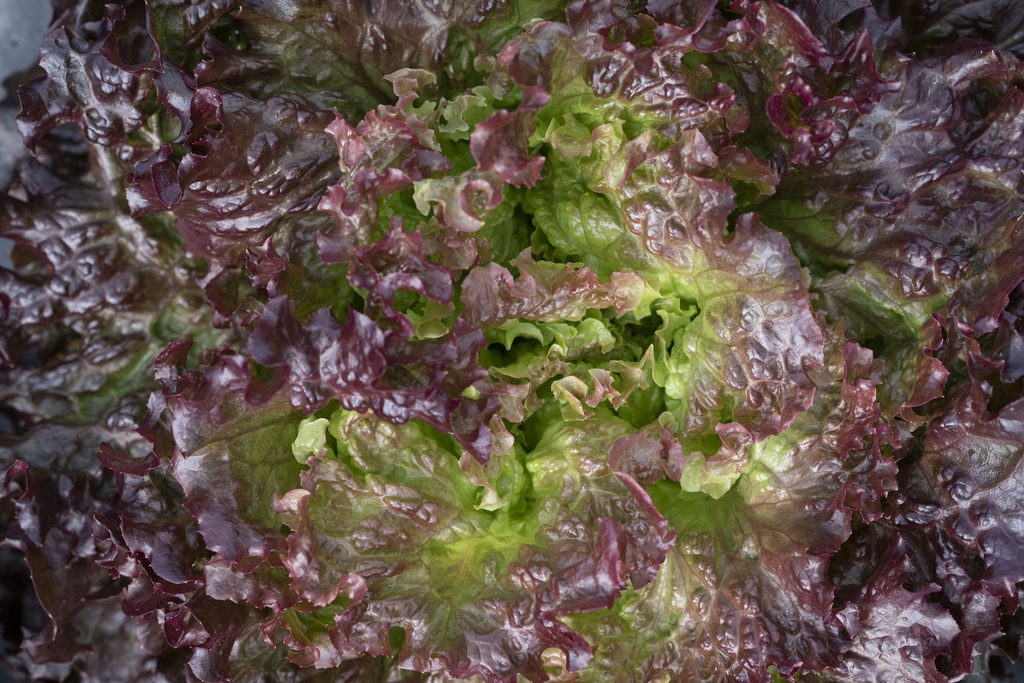 Big portions
Amboise
Lactuca sativa var. capitata
The excellent, red Batavian lettuce has loose, curly leaves. The red colour will liven up any plate turning the plane to gourmet. It catches eyes in the market—bringing in buyers. It is suitable for precision seeding and has high resistance (HR) to Bremia (Bl:16–27, 29, 30, 32–35EU) and Lettuce Leaf Aphids (Nr:0).
---
Quantity

Portion

(

30770

) or

1000 seeds

(

30773

)

Family

composite plants, daisy family

Seed need (g/Are)

3-5g
Sow from March to April in seedling trays. Transplant seedlings into the open field from April at a distance of 30 ✕ 30 cm. Lettuce responds well to mature compost and regular irrigation. Intercropping with other vegetables works exceptionally well.
1

2

3

4

5

6

7

8

9

10

11

12

Sow

Plant

Harvest/Bloom

Sowing quantity

3

-

5

g/Are
Suited for balcony gardening