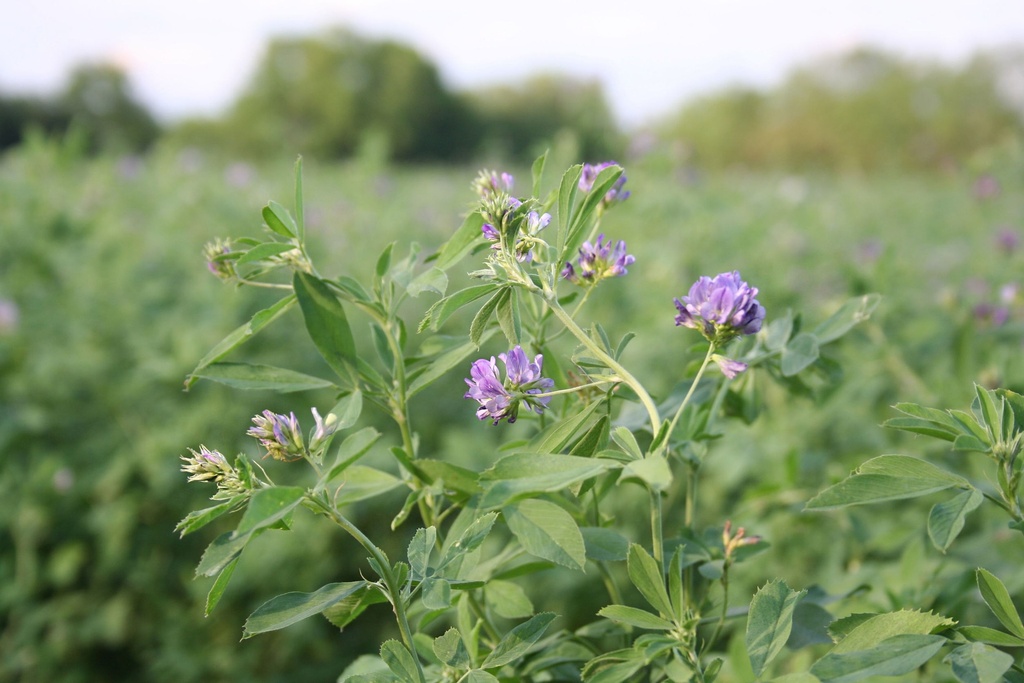 Big portions
Alfalfa, Lucerne (perennial)
Medicago sativa
Alfalfa is ideal for a long-term green forage crop of 2–6 years. It roots down very deep and loosens up compacted soils. It also balances soil moisture levels since its roots go deep and the green tops create a ground cover. What is more, the roots of this legume crop form nitrogen-fixing nodules which make ideal conditions for future crops. The seeds are suitable for fresh sprouts.
---
Quantity

Portion

(

94500

) or

100 g

(

94506

) or

500 g

(

94508

)

Family

legume family

Thousand-seeds weight (TKW)

0.12 grams

Seeds per gram

8333.4
Sow from May to August by broadcasting. Rake and pack soil slightly.
1

2

3

4

5

6

7

8

9

10

11

12

Sow

Sowing quantity

300

g/Are