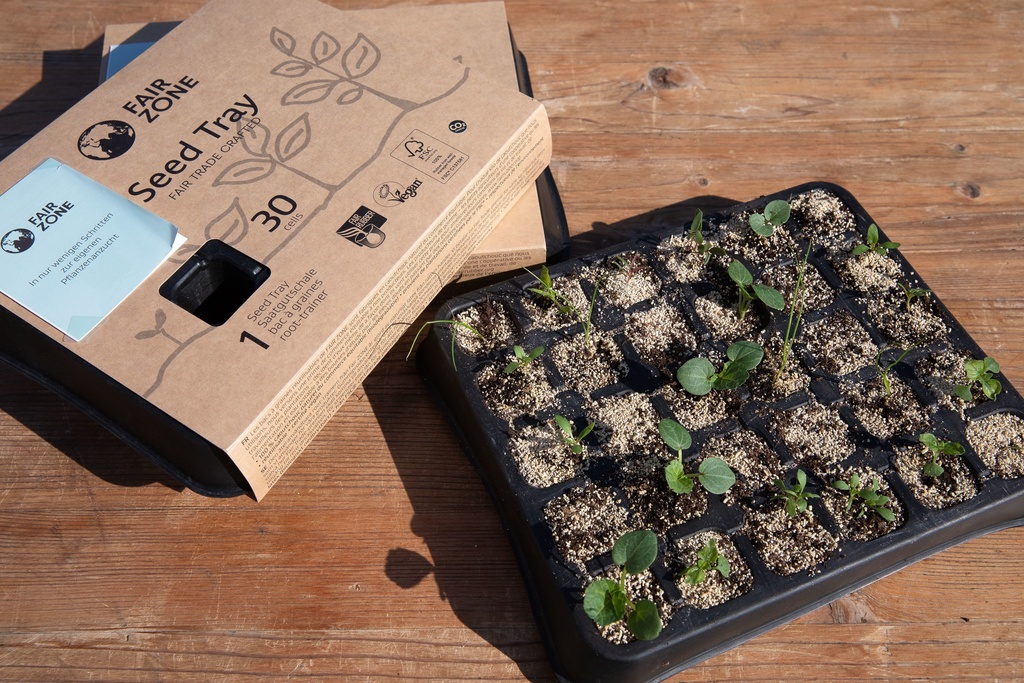 Seed tray from FSC rubber
Seedling tray in natural rubber. The 30 cells measure 275 x 235 mm and 40 mm in depth. Rubber is a natural product from sustainable production and FSC certified. This tray can be reused for years to come and help reduce waste production.
---
Suitable for all seeds. The flexible cells allow easy removal of the seedlings.