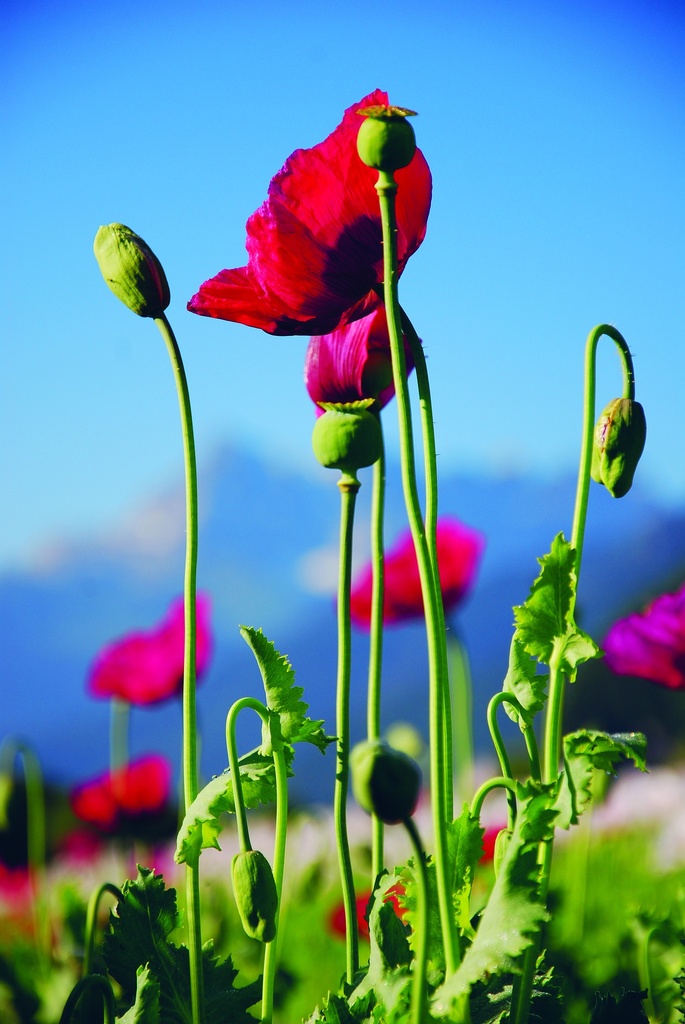 Ruby-red poppy (annual)
Papaver sp.
Intensive ruby-red petals that turn deep purple towards the centre create a lovely contrast to the yellow ovary. The rather small capsule opens at seed maturity, the seeds are small and black. Flowering occurs from June to July. Height reaches approximately 80 cm.
---
Sow from March to April by broadcasting directly into the field.
1

2

3

4

5

6

7

8

9

10

11

12

Sow

Harvest/Bloom