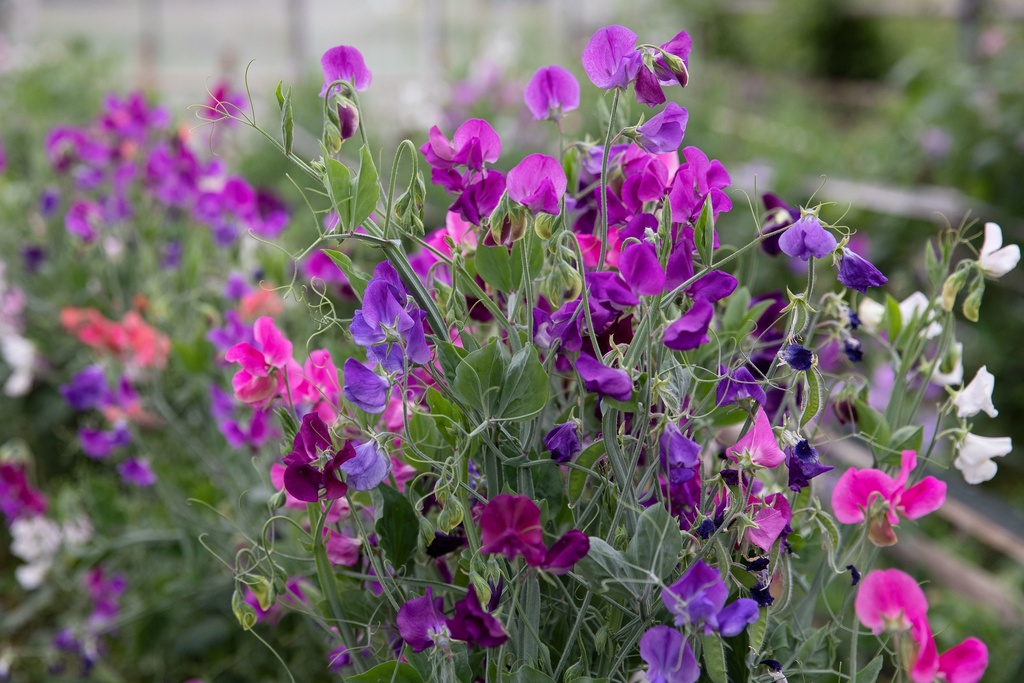 Magnificent mixture (annual)
Lathyrus odoratus
The fragrant sweet pea is one of the loveliest garden flowers. Her scent is unforgettable and incomparable to others. It entwines supports to 200 cm high and flowers from June to August—making the most beautiful pastel colours. It is ideally used as cut flowers for bouquets.
---
| | |
| --- | --- |
| Quantity | Portion |
| Family | legume family |
| Thousand-seeds weight (TKW) | 62.43 grams |
| Seeds per gram | 16.1 |
Sow two seeds in a pot in April or directly sow into the field in March. Transplant starts in May into nutrient-rich soil. It is best to plant along a wire mesh for support. Sweet peas climb all on their own. Cutting wilted flowers extends the flowering period.
1

2

3

4

5

6

7

8

9

10

11

12

Sow

Harvest/Bloom
Suited for balcony gardening