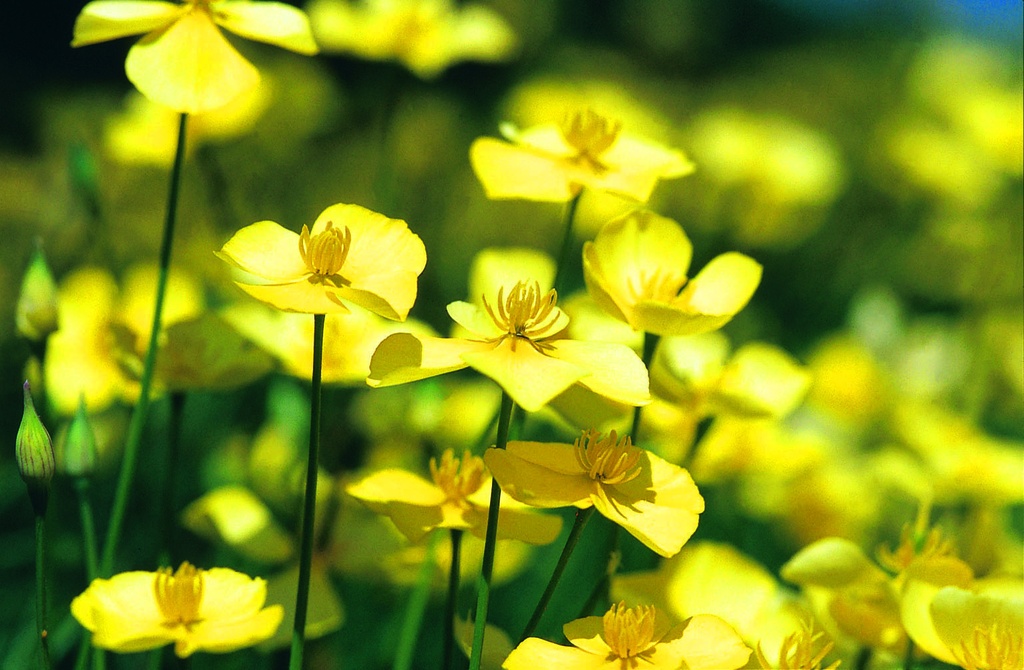 Thai Silk (Tender yellow, silky poppy)
Eschscholzia californica
These delicate to the touch, bright-yellow flowers are surrounded by a cushion of silver-coloured, fine-feathered and little leaves. Thai Silk brings to mind a picture of Far East elegance in the flower garden. Blooming occurs from June to October. Plant height reaches up to 30 cm.
---
| | |
| --- | --- |
| Quantity | Portion |
| Family | poppy family |
| Thousand-seeds weight (TKW) | 2.24 grams |
| Seeds per gram | 446.5 |
Sow from March to April directly into a sunny location. The soil should be well-drained. Rake the seedbed surface to break up the top crust into fines and pack slightly. For early flower decorations on the patio or balcony, it is best to sow in February into pots and propagate them in the greenhouse.
1

2

3

4

5

6

7

8

9

10

11

12

Sow

Harvest/Bloom
Suited for balcony gardening