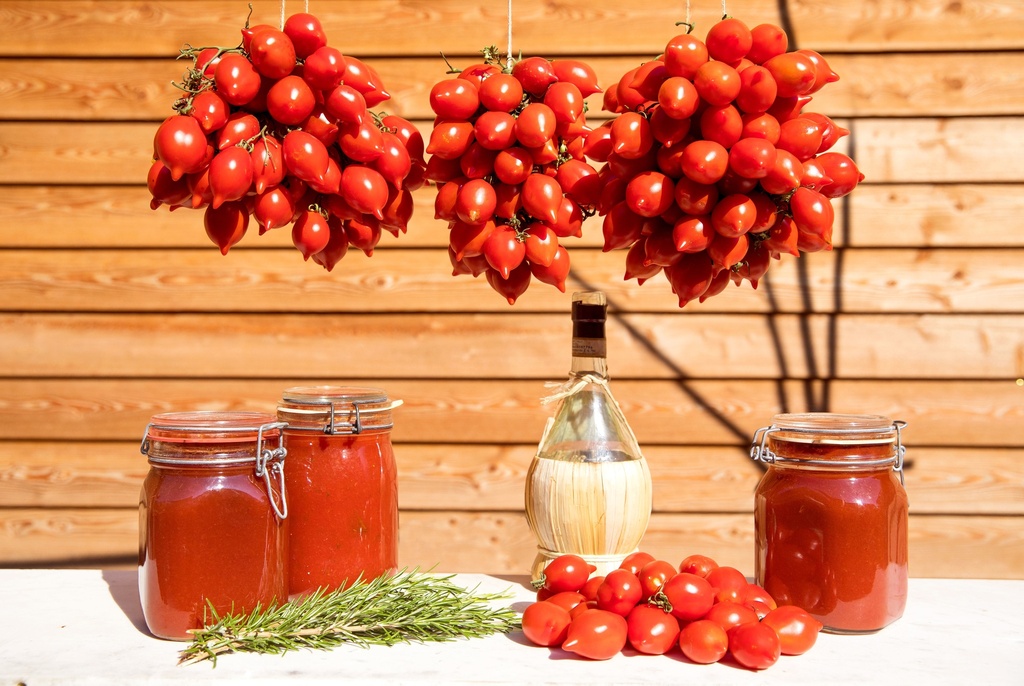 Warehouse tomato "Vesuvio"
Solanum lycopersicum
The small, aromatic fruits of this Italian tomato form lush, grape-like, cherry tomatoes. In Naples, the clusters are tied together to be cooked or displayed to be eaten fresh. And the best part is that if clusters are hung in a cool, well-ventilated pace, they can be stored for several months. Imagine having your own fresh tomatoes in January!
---
| | |
| --- | --- |
| Quantity | Portion |
| Family | nightshade family |
| Thousand-seeds weight (TKW) | 9.1 grams |
| Seeds per gram | 109.9 |
Sow in early March into seedling trays in a warm place. Transfer to pots when about 5 cm high. Transplant into the field from May 20 at a distance of 80 ✕ 80 cm. Tie up to stakes or trellis strings. Also break some side branches to promote full fruiting. Protection from rain is recommended. Tip for mixed culture: Basil and parsley intercrop beautifully.
1

2

3

4

5

6

7

8

9

10

11

12

Sow

Plant

Harvest/Bloom