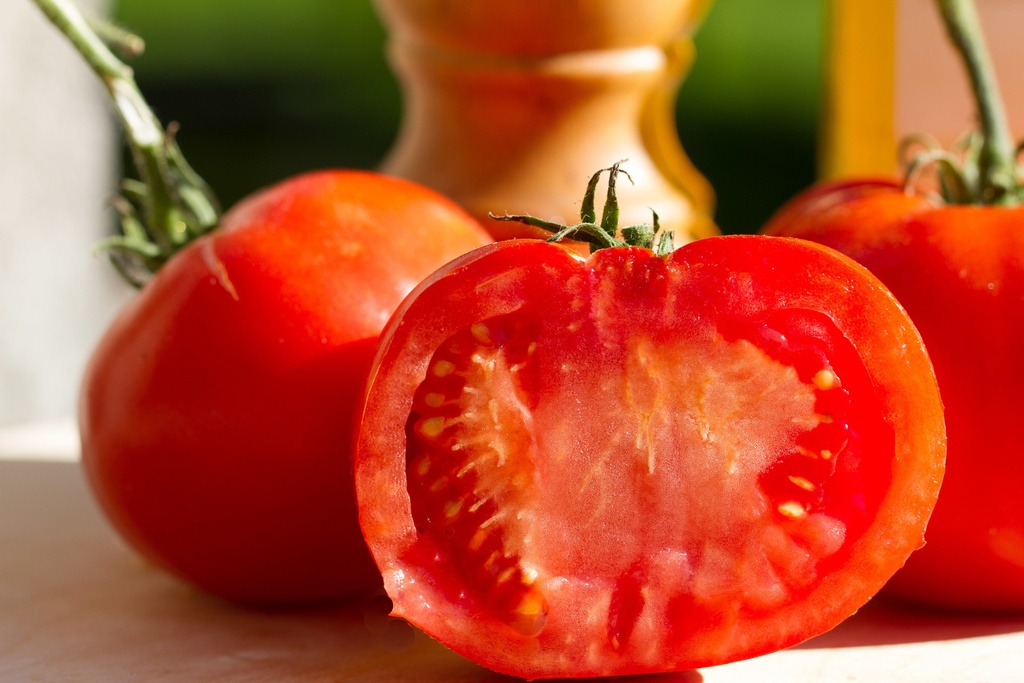 Carmelle
Solanum lycopersicum
The large, round fruits of Carmelle have a very intense flavour with a pleasant sweetness. It grows strong and healthy while bearing a high yield. This tomato ripens rather late and gives an all around useful crop. You can eat it fresh, cooked, or make it into sugo. Mr. Gillard, of whom we received this variety, swears by Carmelle, which he got from his own Italian ancestors. He has cultivated it in his own garden for decades. He still does and enjoys ancestral flavours of his family heritage every season.
---
| | |
| --- | --- |
| Quantity | Portion |
| Family | nightshade family |
| Thousand-seeds weight (TKW) | 3.86 grams |
| Seeds per gram | 259.1 |
Sow in early March into seedling trays in a warm place. Transfer to pots when about 5 cm high. Transplant into the field from May 20 at a distance of 80 ✕ 80 cm. Tie up to stakes or trellis strings. Also break some side branches to promote full fruiting. Protection from rain is recommended. Tip for mixed culture: Basil and parsley intercrop beautifully.
1

2

3

4

5

6

7

8

9

10

11

12

Sow

Plant

Harvest/Bloom