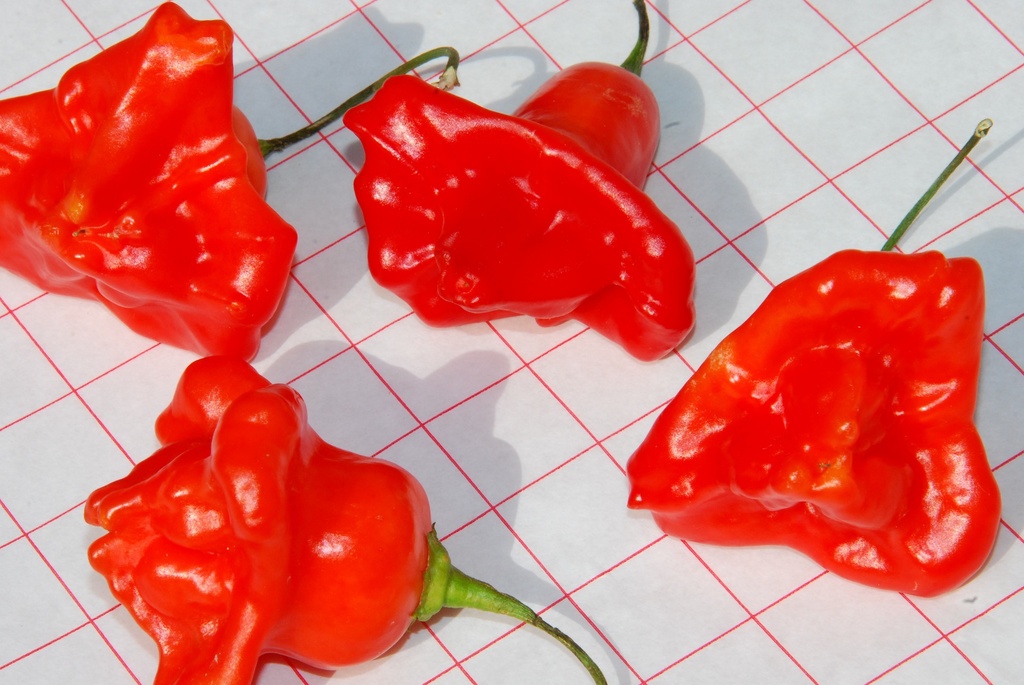 Bell chili
Capsicum baccatum
This specialty chili delights us with beautiful bell-shaped fruits that give us the name "Bell chili". They ripen to an eye-catching red and are very spicy. The high, herbaceous plant loves heat. In addition to its culinary value, it is highly ornamental. It literally and figuratively spices up any field or balcony garden. Height reaches up to 180 cm depending on location.
---
| | |
| --- | --- |
| Quantity | Portion |
| Family | nightshade family |
| Seed need (g/Are) | 5-6g |
| Thousand-seeds weight (TKW) | 6.125 grams |
| Seeds per gram | 163.3 |
Sow in early March into pots in a warm place (over 20º C). Transplant into the field from May 20 in a cold frame or protected space at a distance of 60 ✕ 60 cm. Tie to stakes and keep free of frost. For early peppers you can sow early in a professional greenhouse.
1

2

3

4

5

6

7

8

9

10

11

12

Sow

Plant

Harvest/Bloom

Sowing quantity

5

-

6

g/Are
Suited for balcony gardening