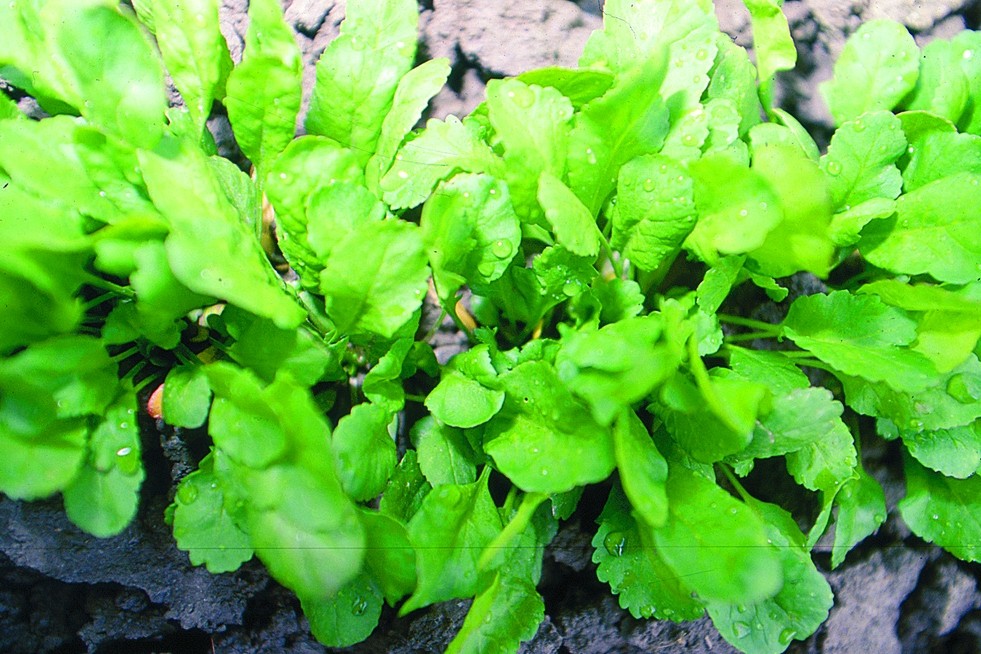 Groka
Lepidium sativum
This rapidly-growing cress (mustard greens), have broad leaves and a fine aroma. The shoot up quickly and easily with little effort. Plant them in the field, pots, or even other mediums like rock wool.
---
| | |
| --- | --- |
| Quantity | Portion |
| Family | crucifer, cabbage family |
| Thousand-seeds weight (TKW) | 2.1 grams |
Sow in winter for indoor germination and microgreens. As of April and onwards, sow in the field. Dense seeding is advantageous to give you lots of greens to cut. Do not cover with soil or seed deep. Just keep the soil moist. You can start cutting seedlings at about 8 days. Two harvests per seedling are possible.
1

2

3

4

5

6

7

8

9

10

11

12

Sow

Harvest/Bloom

Sowing quantity

8000

g/Are
Suited for balcony gardening