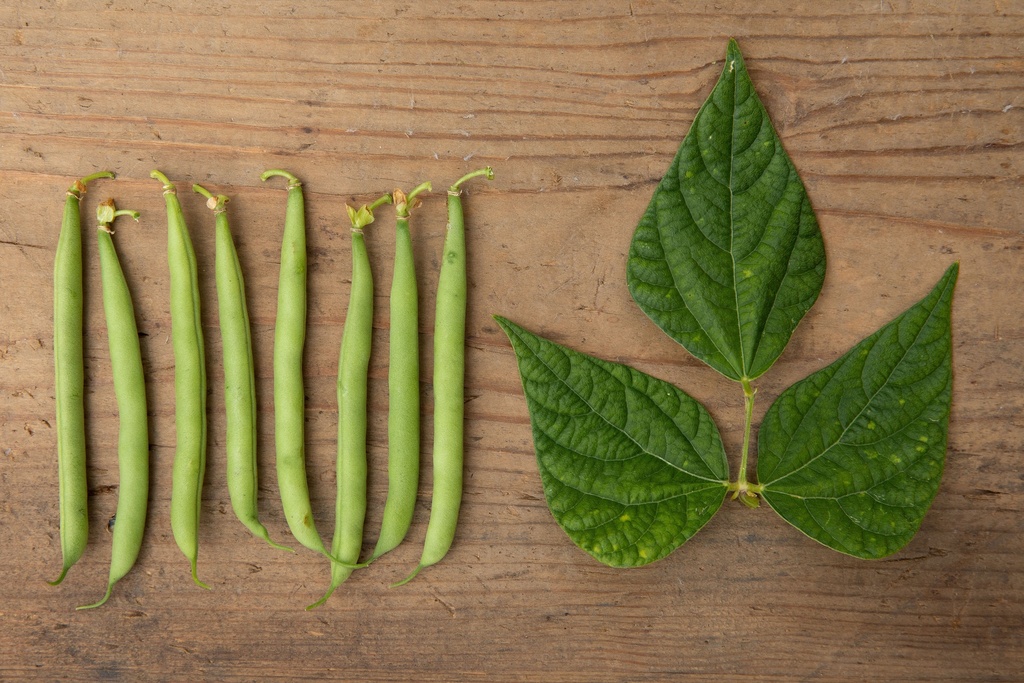 Wonderful-delicate selection z
Phaseolus vulgaris var. nanus
The super tender, stringless little bean. Extremely, high yield throughout a long harvest season; exactly what one wishes for the house garden. Very suitable for sterilisation, drying and deep freezing.
---
| | |
| --- | --- |
| Quantity | Portion |
| Family | legume family |
| Seed need (g/Are) | 500-800g |
| Thousand-seeds weight (TKW) | 334 grams |
Sowing from middle of May to middle of July in rows (40-50cm distance). Plant a single corn every 5-8cm at a depth of about 1cm (never to deep). "Beans have to hear the bells ring'". Later rake and lightly earth up twice. Beans stand well in the presence of beets, leek, celery and radish. Tip: Let the seeds swell for 12h in lukewarm chamomile tea before sowing.
1

2

3

4

5

6

7

8

9

10

11

12

Sow

Harvest/Bloom

Sowing quantity

500

-

800

g/Are
Suited for balcony gardening