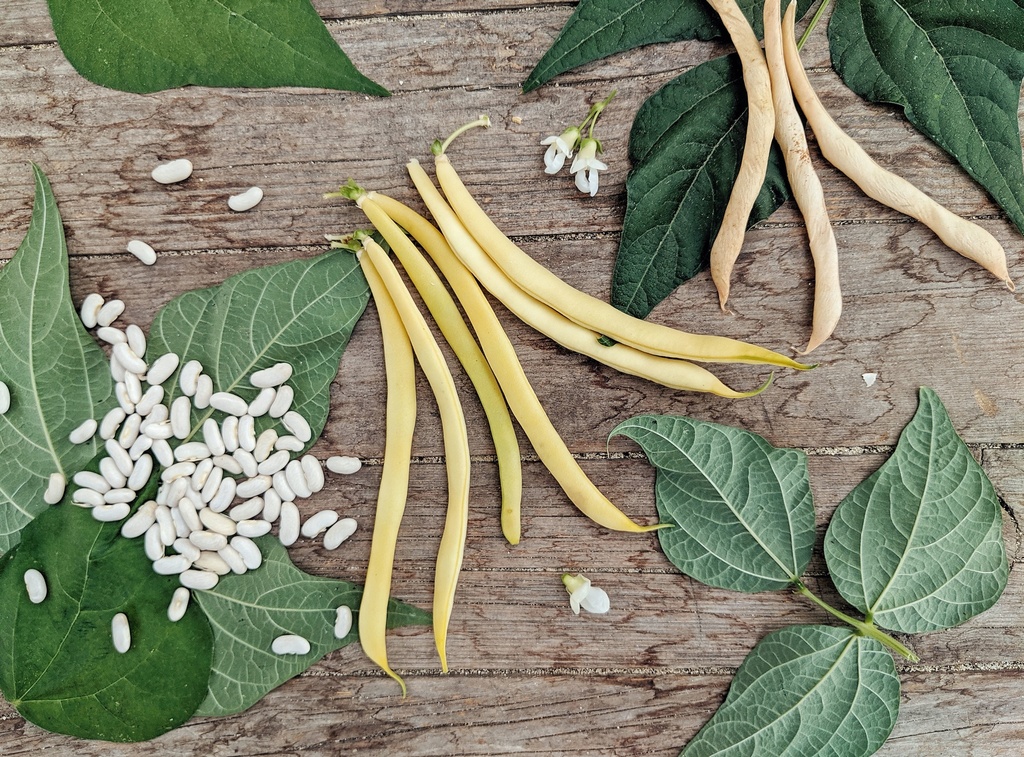 Yellow wax bean
Phaseolus vulgaris var. nanus
This medium early variety gives a high yield of long, slender, golden-yellow pods. They are very tender and delicate in flavour. They are robust and handle frost well.
---
| | |
| --- | --- |
| Quantity | Portion |
| Family | legume family |
| Seed need (g/Are) | 500-800g |
| Thousand-seeds weight (TKW) | 303.44 grams |
Sow from mid-May to mid-July in rows 40–50 cm apart. Seed at 5–8 cm spacing about 1 cm deep. Never seed too deep; as they say, "Beans must hear the bells ringing." Help germination by lightly raking with a fine toothed rake and, later, hill the plants twice. Harvest early and you can double crop. Beans do well intercropped with crops like beets, leeks, celery, and radish. Gardeners Tip: Soak seeks for twelve hours in lukewarm chamomile tea before sowing.
1

2

3

4

5

6

7

8

9

10

11

12

Sow

Harvest/Bloom

Sowing quantity

500

-

800

g/Are
Suited for balcony gardening