Ce n'est pas forcément intuitif, mais une récolte régulière induit les plantes à produire de nouveaux fruits. En effet, pour la plante, le but suprême est de produire des graines et ainsi de se reproduire. Si des fruits mûrs sont laissés sur la plante, ils envoient des signaux qui réduisent la formation de nouvelles fleurs. Nous conseillons donc de contrôler régulièrement (2-3 fois par semaine) vos cultures et de récolter tous les fruits. Ceci est particulièrement conseillé pour les pois, les haricots, les courgettes, les concombres ou encore les tomates et aubergines. Juste 1-2 fruits "oubliés" car bien cachés peuvent inciter la plante à arrêter la production de nouvelles fleurs.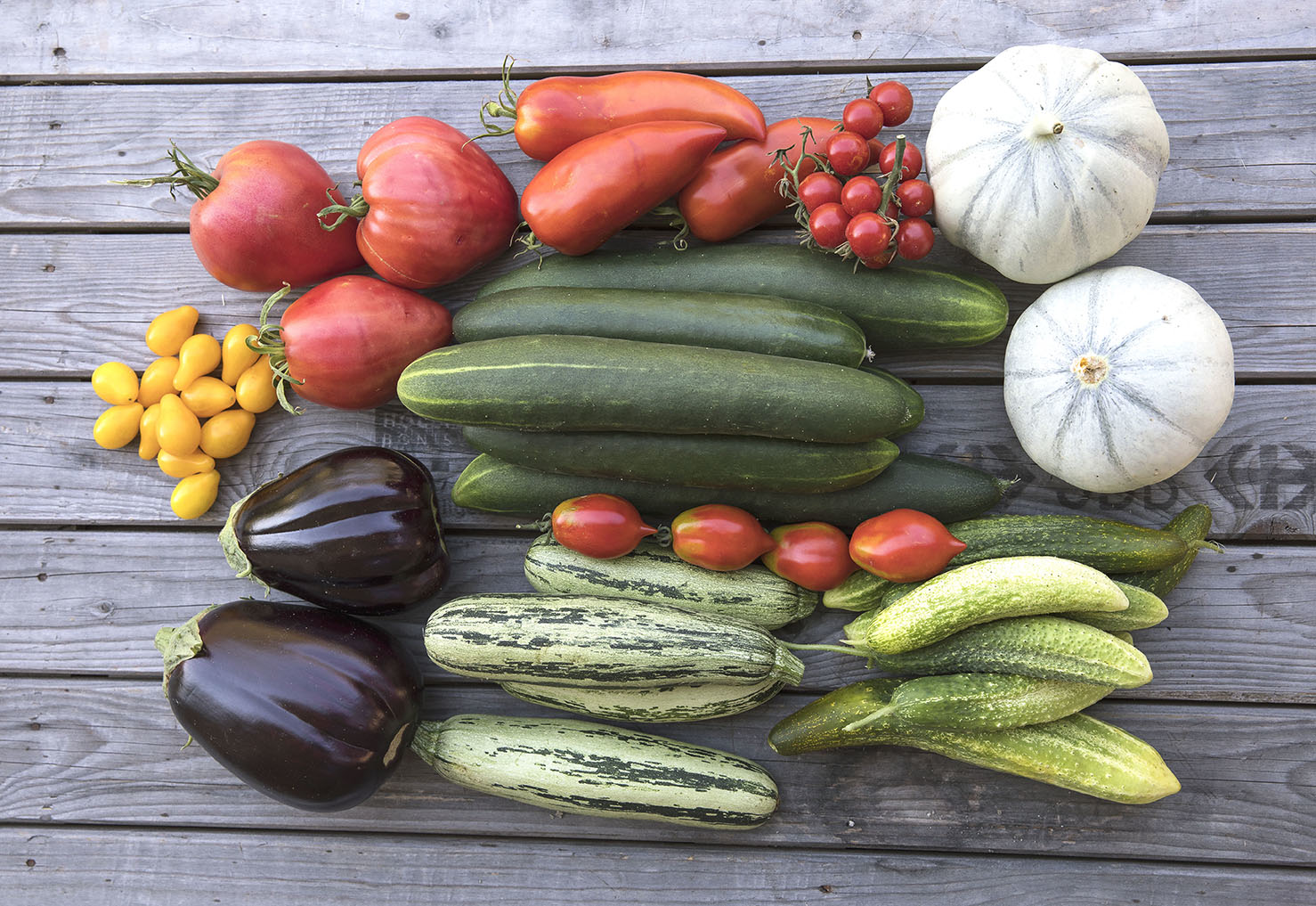 Es scheint widersprüchlich, aber je regelmässiger Sie Ihre Pflanzen abernten, desto länger dauert die Ernteperiode. Das Ziel jeder Pflanze ist es, Samen zu produzieren um sich fortzupflanzen. Reifende Früchte bedeuten, dass dieses Ziel schon bald erreicht ist. Sie senden deshalb Signale, die die Bildung neuer Blüten unterdrücken. Wir empfehlen deshalb Ihre Pflanzen 2-3 Mal pro Woche zu kontrollieren und reife Früchte zu ernten. Dies ist insbesondere bei Erbsen, Kefen, Bohnen, Zucchini, Gurken oder auch Tomaten und Auberginen empfehlenswert. Schon 1-2 übersehene reife Früchte können die Bildung neuer Blüten unterdrücken.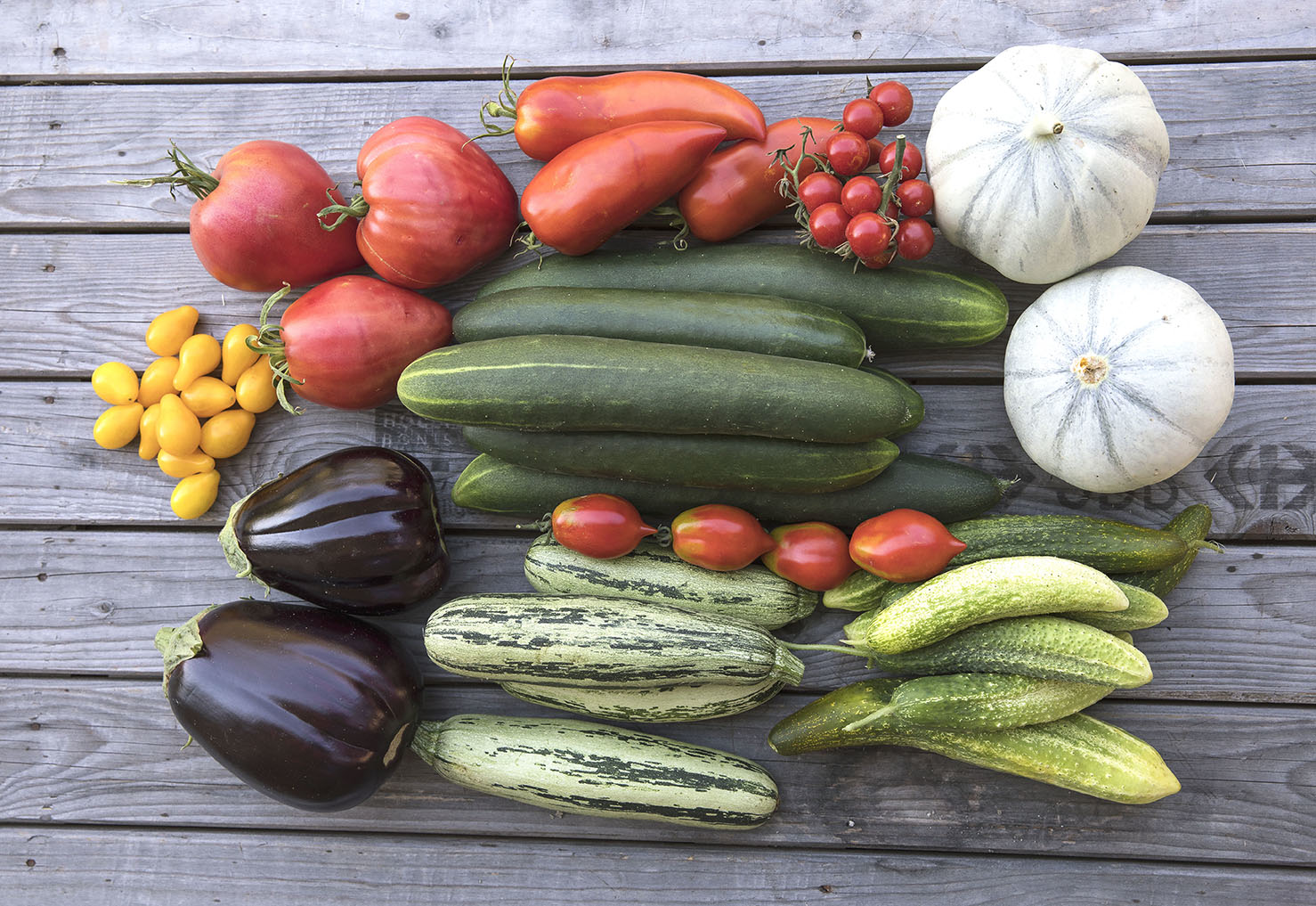 It's not necessarily intuitive, but a regular harvest causes plants to produce new fruits. The ultimate goal for a plant is to produce seeds and, therefore, to reproduce. If ripe fruits are left on the plant, they send signals that reduce the formation of new flowers. So, we advise you to check your crops regularly (2-3 times a week) and to harvest all the fruits. This is particularly advisable for peas, beans, courgettes, cucumbers or even tomatoes and aubergines. Just 1-2 "forgotten" well-hidden fruits can encourage the plant to stop producing new flowers.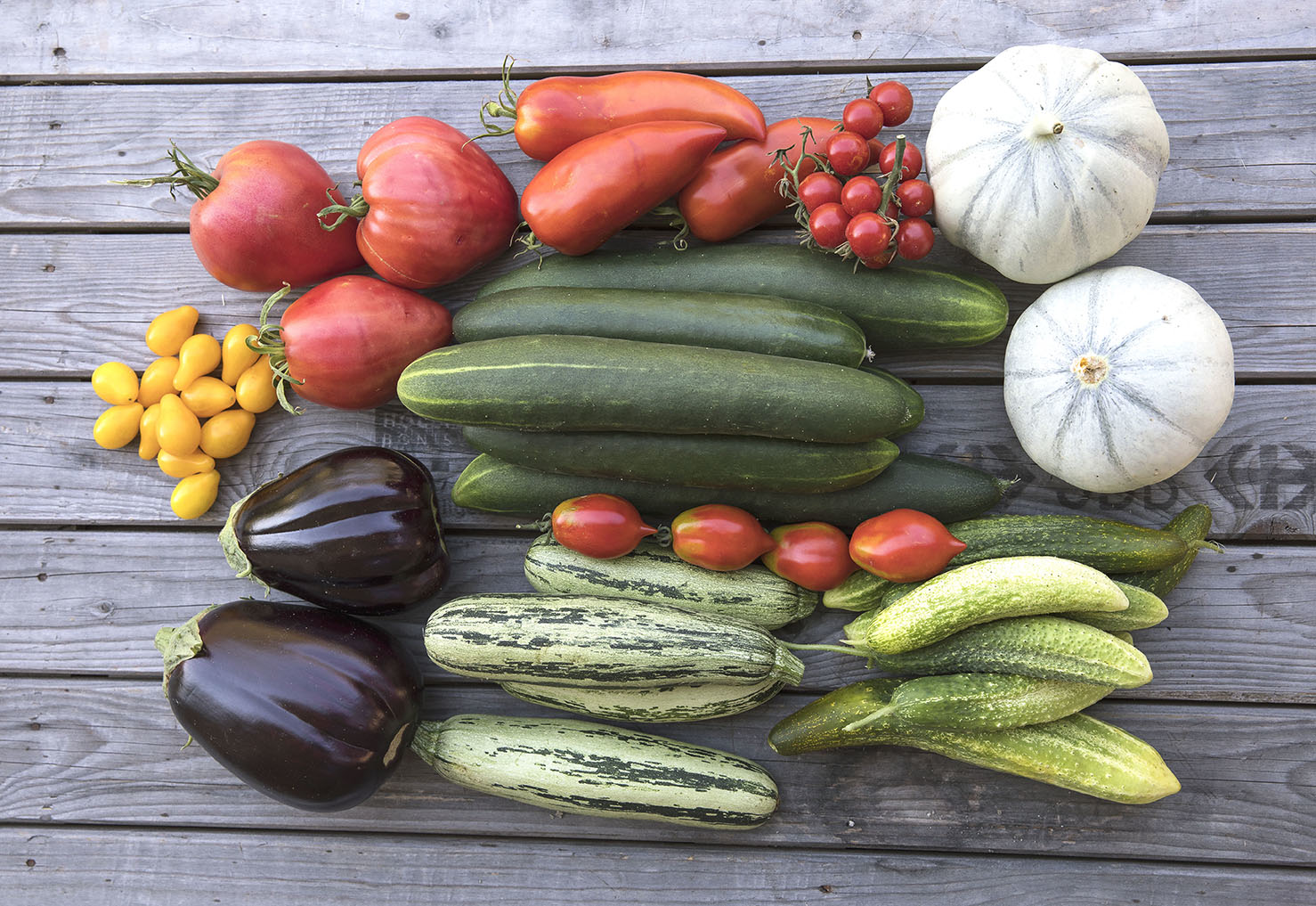 Non è necessariamente logico, ma una raccolta regolare induce le piante a produrre nuovi frutti. Infatti, per la pianta, il massimo obiettivo è produrre semi e quindi riprodursi. Se sulla pianta vengono lasciati frutti maturi, inviano segnali che riducono la formazione di nuovi fiori. Ti consigliamo quindi di controllare regolarmente le tue colture (2-3 volte a settimana) e di raccogliere tutti i frutti. Questa azione è particolarmente indicata per piselli, fagioli, zucchine, cetrioli o anche pomodori e melanzane. Solo 1-2 frutti "dimenticati" perché nascosti alla vista possono far sì che la pianta smetta di produrre nuovi fiori.