Toutes les variétés Zollinger Bio sont à pollinisation "ouverte", vous pouvez donc sans autre en reprendre des graines! Mais comment faire?

Beaucoup d'espèces ne produisent leurs graines que la deuxième année, ou demandent des étapes supplémentaires complexes pour atteindre une bonne qualité de germination. Mais pour certaines espèces, c'est très facile. Voici comment nous procédons pour les tomates:

Les fruits très mûrs sont récoltés et coupés en deux. On peut alors extraire les graines et utiliser le reste de pulpe pour en faire de la sauce. Afin de les séparer de la substance gélatineuse qui les entourent, nous mettons les graines dans un verre, ajoutons un peu d'eau et une cuillère de sucre. Le mélange est laissé à fermenter pendant 2-3 jours à température ambiante, ce qui dissout la gélatine.

Ajoutez ensuite de l'eau. Les restes de pulpes et les mauvaises graines flottent, les "bonnes" graines restent au fond. Décantez plusieurs fois, puis étalez les graines sur du papier absorbant.

Astuce: la plupart des graines potagères se conservent 3-5 ans au sec, au frais et à l'abri de la lumière. Idéalement dans un bocal à conserves hermétique, avec un peu de riz pour absorber le reste d'humidité.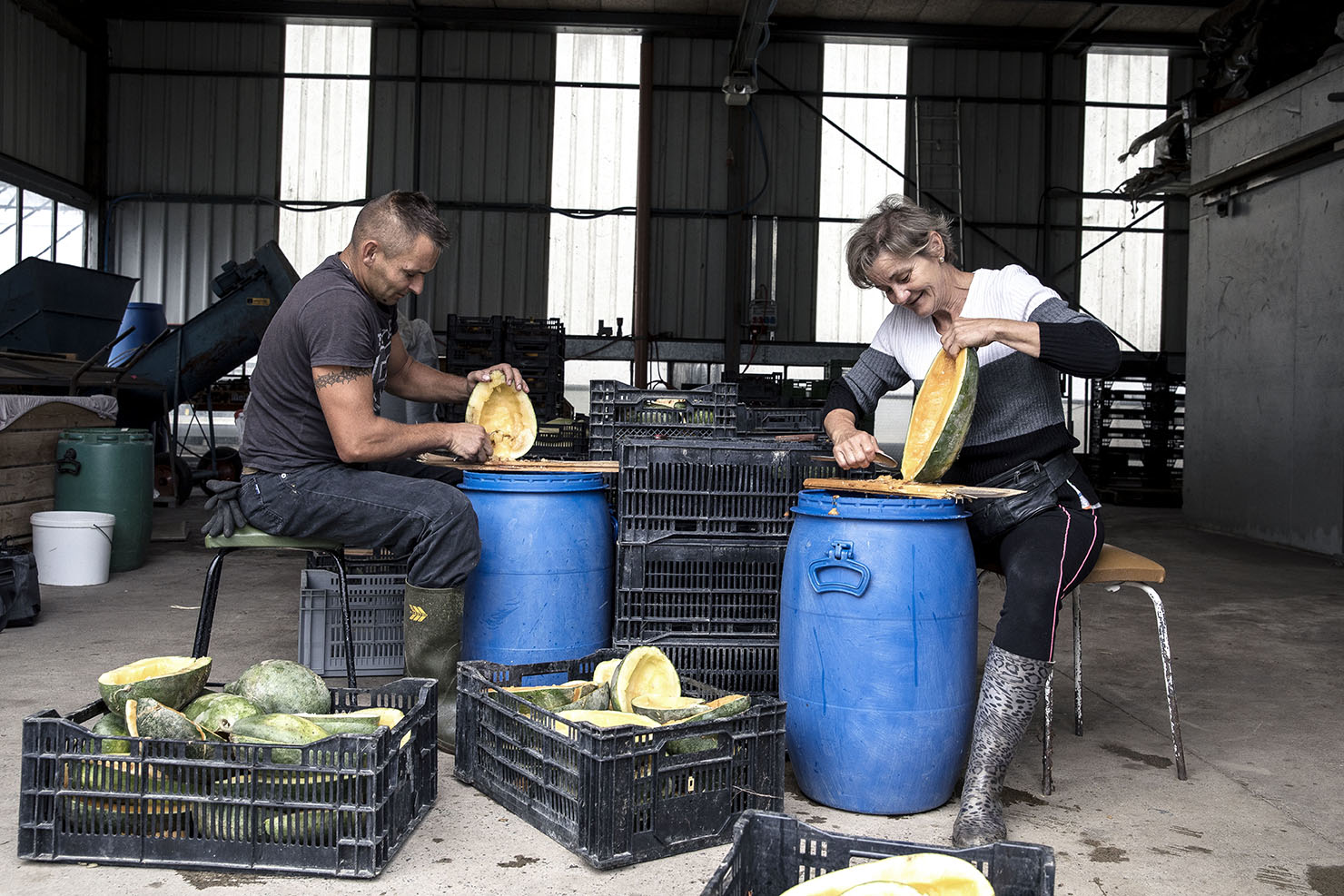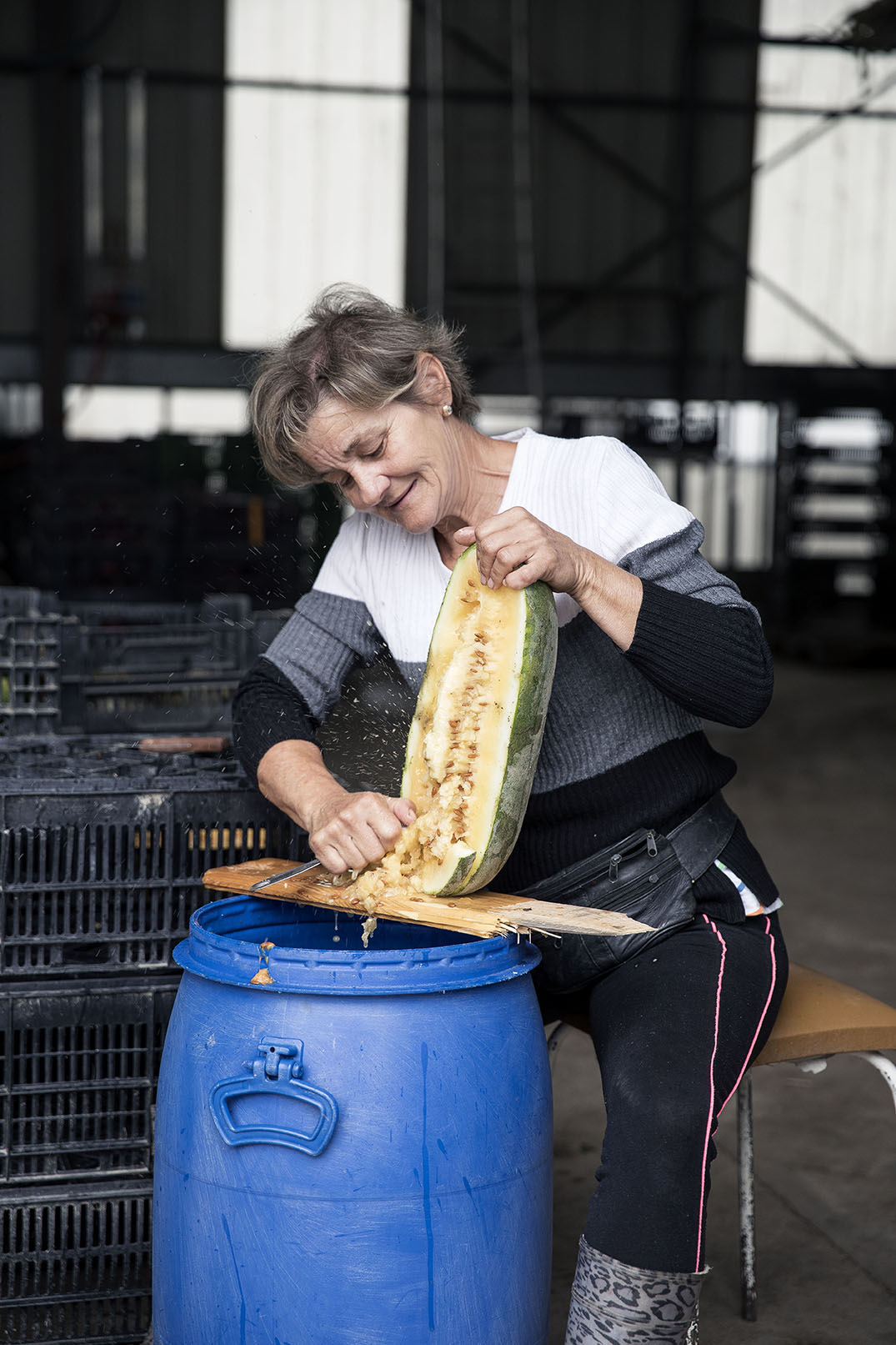 Bei vielen Arten findet die Samenbildung erst im zweiten Jahr statt, was viele zusätzliche Arbeitsschritte erfordert. Ansonsten können die Qualität und Keimfähigkeit nicht gewährleistet werden. Bei einigen Arten ist es aber ganz einfach, so zum Beispiel bei Tomaten:

Die sehr reifen Früchte werden in Hälften geschnitten. Man kann nun die Samen in der Mitte ganz einfach entfernen und den Rest der Tomate in der Küche verwenden. Nun sollte der Schleim, der die Samen umgibt aufgelöst werden. Dazu werden die Samen in ein Glas mit ein wenig Wasser gelegt. Man fügt einen Teelöffel Zucker hinzu und lässt das ganze während 2-3 Tagen fermentieren.

Vorsichtig kann man danach Wasser hinzufügen und die schwimmenden Partikel dekantieren. Die schweren Samen bleiben am Boden. Sobald die Samen sauber sind, kann man sie auf einem Handtuch trocknen.

Tipp: die meisten Samen kann man problemlos 3-5 Jahre aufbewahren, solange sie an einem trockenen, kühlen und dunklen Ort sind. Am besten in einem Konservenglas luftdicht einschliessen und ein bisschen Reis dazugeben um die Restfeuchtigkeit aufzunehmen.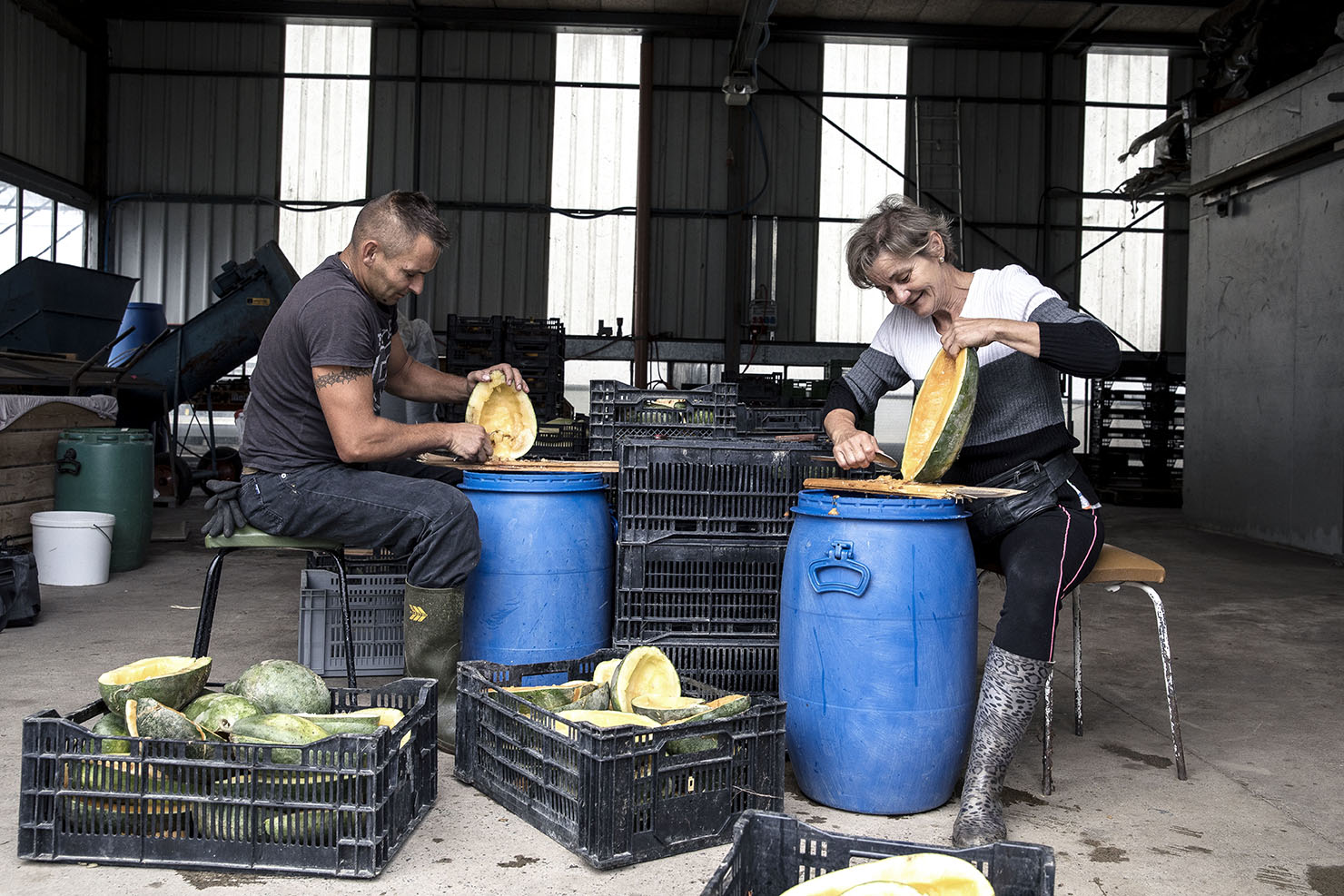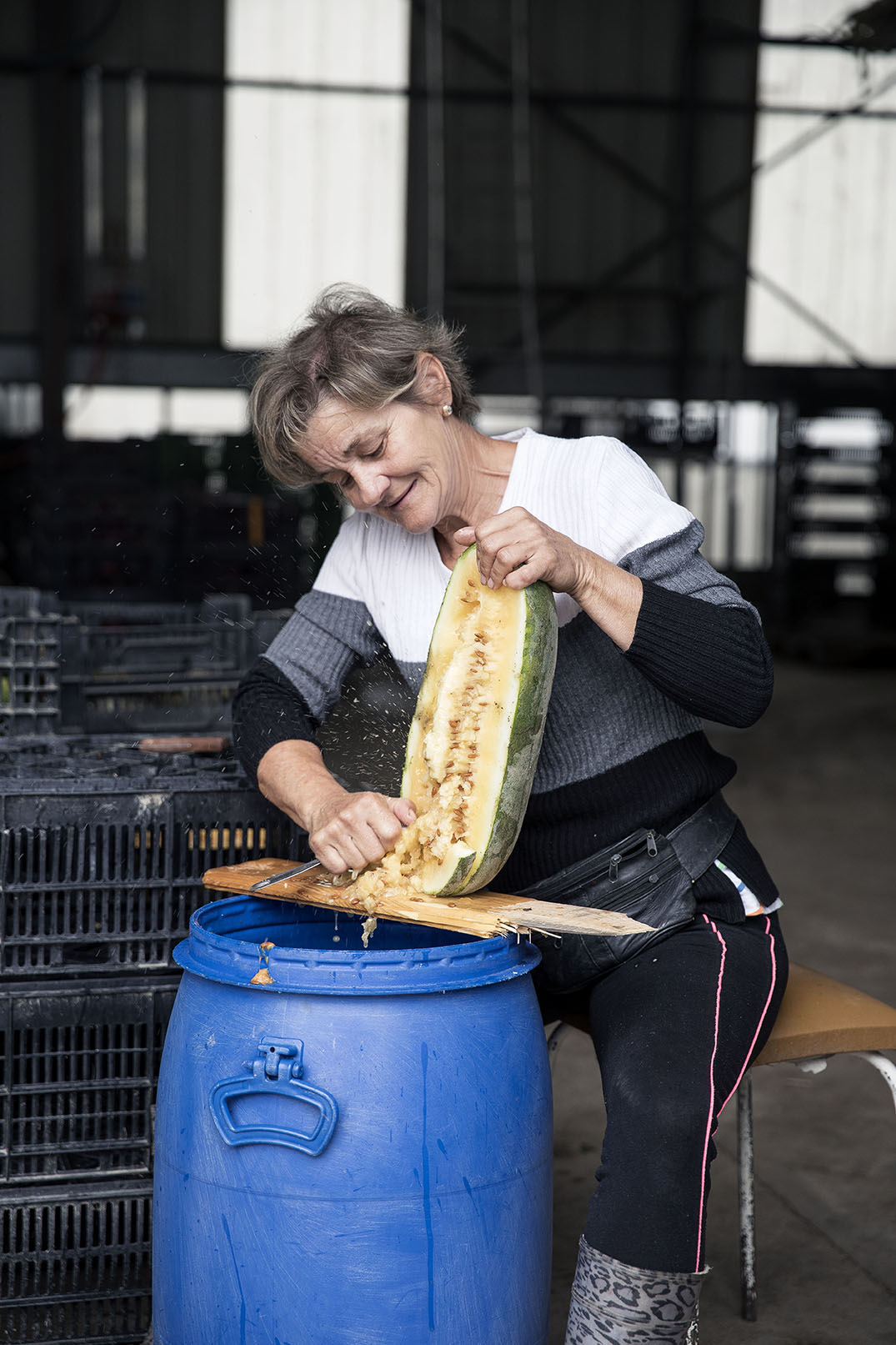 Molte specie producono i loro semi solo nel secondo anno o richiedono passaggi aggiuntivi complessi per ottenere una buona qualità di germinazione. Ma per alcune specie è molto facile. Ecco come devi procedere per i pomodori:

I frutti molto maturi vengono raccolti e tagliati a metà. Si può a questo punto estrarre i semi e utilizzare il resto della polpa per fare una salsa. Per separarli dalla sostanza gelatinosa che li circonda mettiamo i semi in un bicchiere, aggiungiamo un po' d'acqua e un cucchiaio di zucchero. L'impasto viene lasciato fermentare per 2-3 giorni a temperatura ambiente, questo procedimento scioglie la gelatina.

Quindi aggiungi l'acqua. I resti della polpa e i semi cattivi galleggiano, i semi "buoni" rimangono sul fondo. Falli decantare più volte, quindi distribuisci i semi su carta assorbente.

Suggerimento: la maggior parte dei semi di ortaggi può essere conservata per 3-5 anni in un luogo asciutto, fresco e buio. Idealmente in un barattolo di vetro a chiusura ermetica, con un po' di riso per assorbire l'umidità rimanente.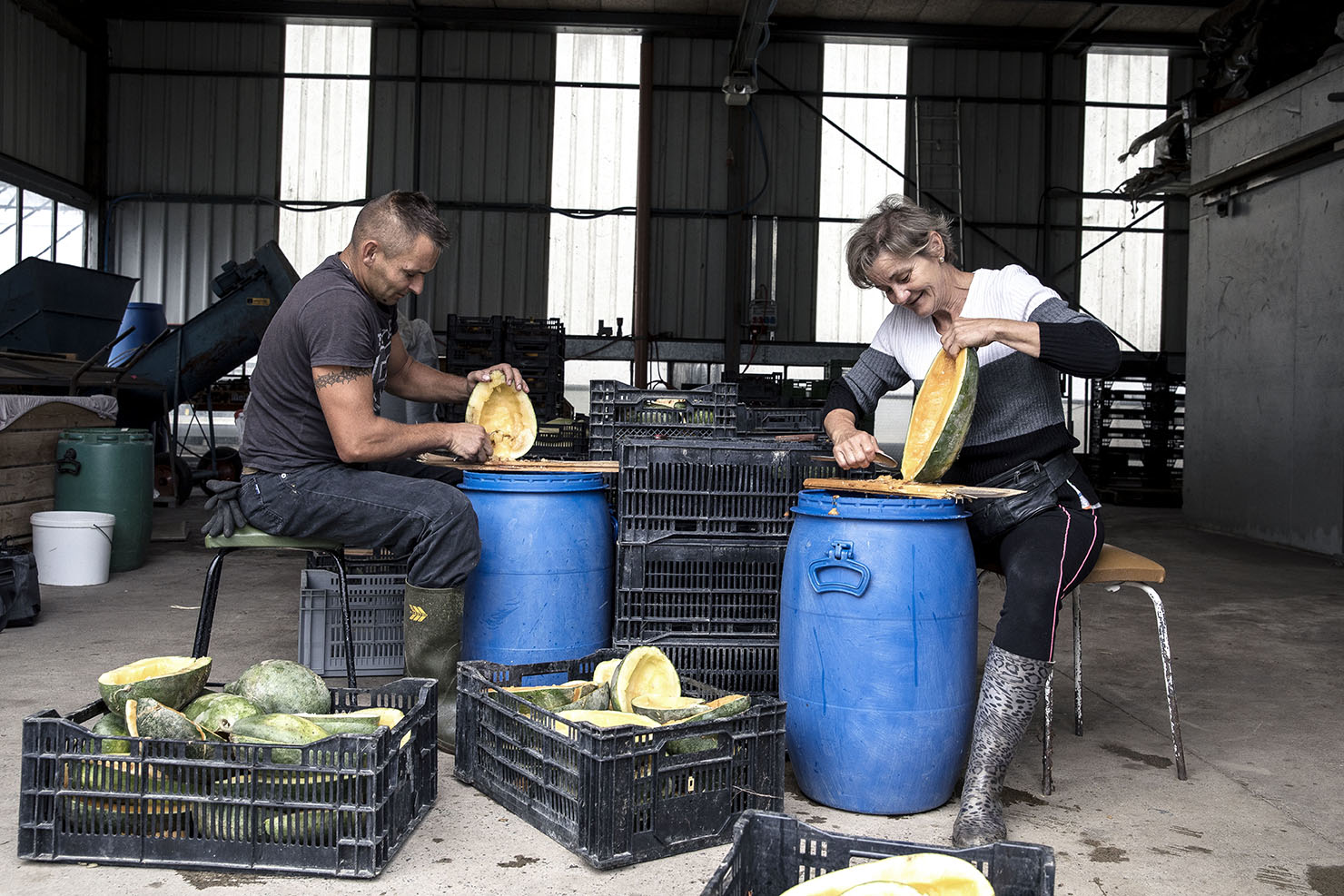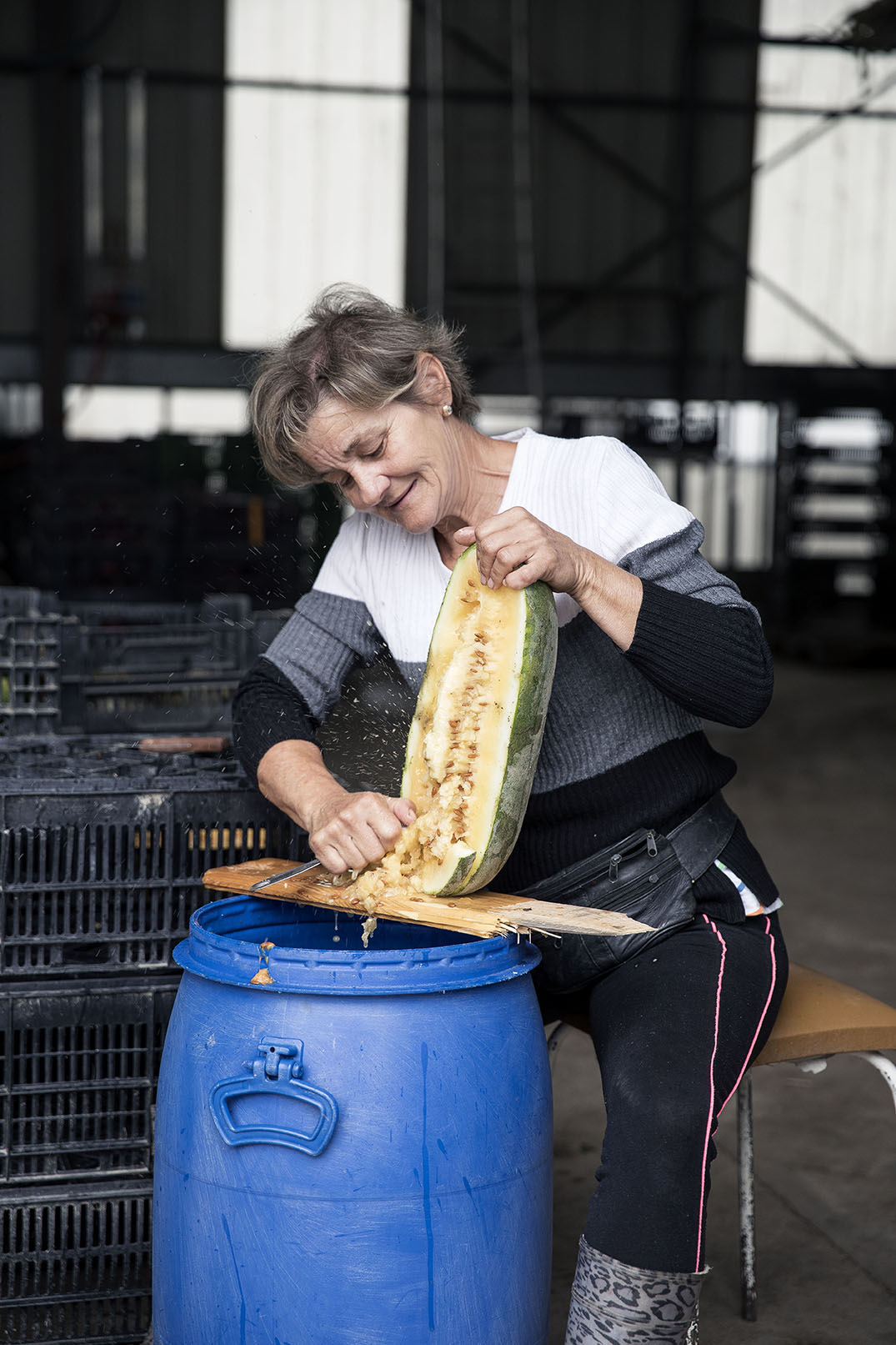 All Zollinger Bio varieties are open-pollinated, which means are naturally pollinated and you can save the seeds for the next growing season! But how?

Many species only produce their seeds in the second year or require additional complex steps to achieve good germination quality. But for some species, it is very easy. This is how we do it for tomatoes:

Very ripe fruits are harvested and cut in half. You can then extract the seeds and use the rest of the pulp to make a sauce. To separate them from the surrounding gelatinous substance, we put the seeds in a glass, add a little water and a spoon of sugar. The mixture is left to ferment for 2-3 days at room temperature, dissolving the gelatine.

Then add water. The remaining pulp and the bad seeds float, the "good" seeds remain at the bottom. Decant several times, then spread the seeds on some absorbent paper.

Tip: Most vegetable seeds can be stored in a cool, dry place for 3-5 years, and protected from light. Ideally you will store them in an airtight container, with some rice to absorb the rest of the moisture.